5 Marketing Automation Tools Every CMO Needs to Look At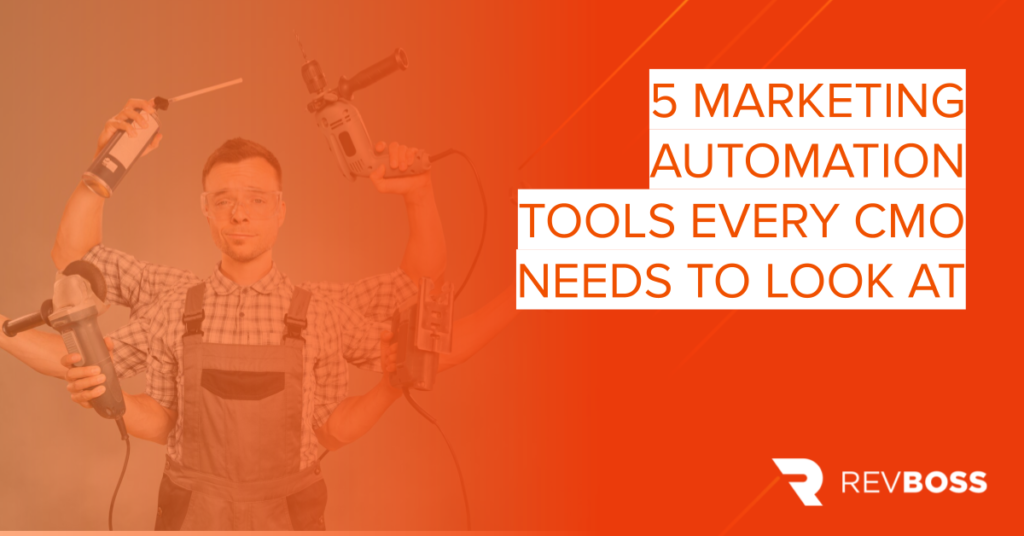 The COVID-19 crisis resulted in a 30 to 40 percent drop in overall marketing spend (as per various reports by Forrester and Gartner). And yet, research shows that 68% of CMOs plan to increase their already significant martech budget.
Source: Gartner
Marketing automation software – the forerunner and basis of martech – helps you cut back time spent on repetitive marketing-related tasks and make data-driven decisions using technology.
Marketing automation tools are not just about marketing though. There are some great platforms that allow sales teams to automate prospecting and increase their win ratio.
Other than that, there are plenty of tools for automating different arenas of marketing – lead generation, lead qualification, business intelligence, competitive intelligence, content marketing, and more.
Choosing the right marketing automation tool, however, requires a more nuanced understanding of your product, your sales targets, the size of your sales team, and customer acquisition budget. Jumping right into marketing automation just because everyone else is doing it will only result in an inconsistent brand image and leaky sales funnels.
In this article, we examine some of the top marketing automation tools along with their best features, pricing, and user ratings. Let's get started!
Adobe Marketo Engage (popularly known as Marketo) helps sales and marketing teams personalize customer journeys using data, automation, content, and analytics. Marketo Engage also enables better sales-marketing alignment by providing the right data to both teams, enabling them to identify and qualify the best leads, engage them, and convert them faster.
Some salient features:
Uses predictive analytics and machine learning to personalize content for each lead
Lets you reach your targets on multiple channels, including email and mobile
Enables account-based marketing (ABM) by integrating with sales templates and measuring the success of sales initiatives
Improves marketing attribution with better campaign performance measurement and revenue analytics
Pricing: Custom (depending on the size of your target database)
Ideal for: Enterprise marketing and sales teams. Their starter plan is for 25 users.
Rating on G2: 4.1 out of 5 stars (2,000+ user ratings)
HubSpot Marketing Hub is recognized as a market leader by G2 Grid for Marketing Automation. HubSpot offers a whole suite of tools for sales and marketing teams, bringing together blogging, social media, SEO, live chat, video, email marketing, and search ads under a single umbrella.
Further, HubSpot has the following omnichannel-marketing automation features:
Automates lead nurturing with trigger-based email drips
Ties each of your workflows to predefined goals for multichannel targeting
Lets you build sophisticated marketing workflows, and visualize them with customize dashboards
Allows you to add tasks to your CRM software for the sales team to act on
Pricing: $45/month (Starter), $800/month (Professional), $3,200/month (Enterprise)
Ideal for: Small business, mid-market, and enterprise marketing teams
Rating on G2: 4.4 out of 5 stars (7,000+ user ratings)
Omnisend has an apt name for what it does – unifying your brand voice and automation workflows across all of your lead generation and lead nurturing channels. Built primarily for ecommerce, this tool lets you automate communication over every conceivable medium that you can get leads to opt into – be it SMS, email, push notifications on mobile or web, live chat, Facebook Messenger, pop-ups, or online forms.
Omnisend also provides pre-built marketing automation workflows and advanced reporting features to help you better understand what's working for your customers.
It lets you:
Capture contact details using customizable forms, pop-ups, sign-up boxes
Build drag-and-drop ecommerce workflows to send automated messages for welcome, cart recovery, shipping and order confirmation, and reactivation
Automate A/B testing
Pricing: Free, $16/month (Email), $59/month (Email & SMS)
Ideal for: Medium to large ecommerce businesses
Rating on G2: 4.6 out of 5 stars (600+ user ratings)
Keap (formerly known as Infusionsoft) has been around for 20 years now. Much like HubSpot, it offers a complete suite of tools for marketing and sales, right from audience targeting to lead nurturing to customer retention to invoice payment. Keap boasts integration with over 2,500 apps to truly automate and personalize consumer journeys across multiple channels.
Other features include:
Two approaches to automating marketing & sales processes – easy automation (for repetitive tasks) and advanced automation (for custom buyer journeys)
Simple When-Then (trigger-action) workflows
Automated text and email follow-ups for sales appointments, purchases, payments, and more
Pricing: $40/month (Lite), $85/month (Pro), $100/Month (Max)
Ideal for: Solopreneurs, small businesses, and startups
Rating on G2: 4.2 of 5 stars (1,000+ user ratings)
Salesforce Pardot primarily serves large, distributed marketing and sales teams. Primarily known for its lead generation, scoring, qualification, and nurturing capabilities, Pardot also allows for real-time campaign tracking and reporting for better efficiency and precise ROI calculations.
While Pardot does come with a bit of a learning curve, it's due to advanced features that allow you to:
Automate important but time consuming tasks such as targeting list creation and lead assignment and routing
Identify and score hot leads automatically on the basis of interactions
Build and publish sales-focused landing pages with customized layouts
Create smart forms that progressively profile your visitors and leads
Anonymously track relevant activity of prospects and get alerts for specific actions
Pricing: $1,250/month (Growth), $2,500/month (Plus), $4,000/month (Advanced), $15,000/month (Premium)
Ideal for: Enterprise B2B Businesses
Rating on G2: 3.9 out of 5 stars (1,000+ user ratings)
Over to You
The marketing automation software mentioned here are some of the most popular martech tools in multiple categories for multiple user segments. And yet, they might not necessarily be right for you.
Choosing the right automation tool – or opting for a semi-automated process – for your marketing and sales ops depends on the priorities and objectives of your business. For some, just one tool focusing on a single channel might suffice while others might need an entire marketing stack or combination of multiple features from different tools to improve their targeting and convert more leads.
Want to see how a combination of marketing automation and managed services can fill your sales pipeline with qualified leads? Schedule a free consultation with one of our specialists today!