What is Ad Management and Why Is It a Thing?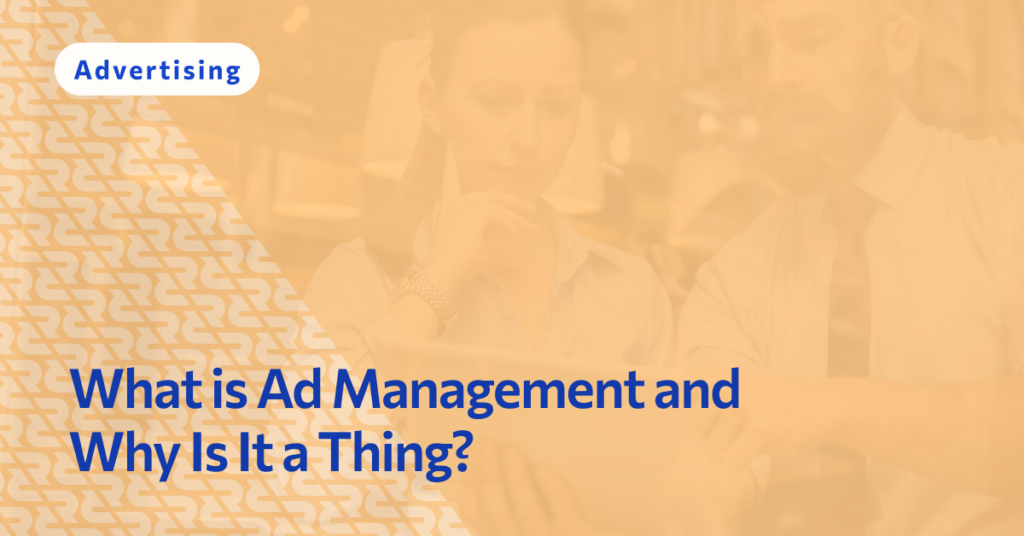 Effective ad management is impactful far beyond ad placement and campaign launch. It can help you grow your brand awareness, position yourself strategically with target audiences, and get the right message to the right buyers at the right time to increase conversions and sales.
Today, ads—once thought of as intrusive—are part of a more holistic digital experience for B2B buyers. They expect to see ads and even want to see them to help guide their buying decisions.
But the digital marketing landscape is crowded. To win over competitors, you need to stand out. In this guide, we'll tell you how ad management helps you do just that. Plus, we'll walk through 5 key steps to building an ongoing ad management plan that actually works.
Let's dive in.
Quick Takeaways
Ad management is a comprehensive responsibility that includes ad placement, campaign analysis, media buying, continual optimization, and more.
An effective ad management plan is rooted in knowing your target buyers and setting clear, measurable goals.
Ad management can't be successful without a detailed and documented execution plan.
Adopting a marketing automation tool and/or outsourcing ad management to an agency are two good ways to scale and optimize your efforts.
What is Ad Management?
Ad management is the comprehensive process of planning, evaluating, and improving your ad strategy over time. It's a core component of modern digital marketing today because ads play a central role in influencing B2B buying decisions.
At first glance, this is nothing new. Ads have influenced buyers for centuries. But in the digital age, things are different. Ads are hyper targeted, designed to get not only to the right people but to arrive at the right time to make maximum impact.
They're integrated into the activities that buyers are already engaging in—search engines, web browsing, social media, email, and more. Today, ads are part of a holistic digital experience.
Buyers use more than 10 channels to interact with brands during the vendor research process, and even more in other daily work activities. Active ad management is required to oversee it all and make your advertising strategy intentional.
Key components of effective advertising management include:
Placing ads strategically across digital platforms
Analyzing and updating existing ads
Negotiating with ad publishers and other ad buyers
Reporting on ad performance
Continually optimizing ads to boost results
As with most aspects of digital marketing, ad management can now be largely supported by marketing automation and executed at scale. Programmatic ad management has taken the place of traditional media buying, which required manual and time-consuming ad placement.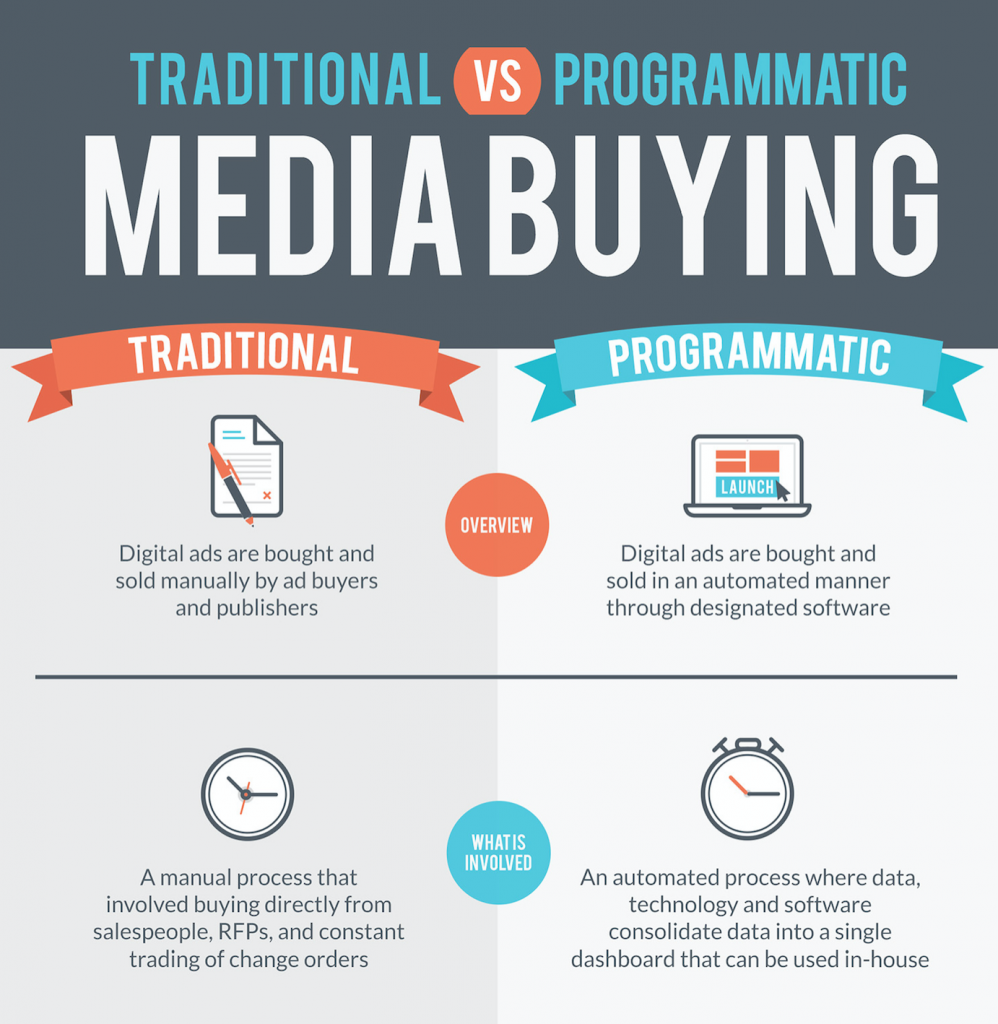 It's important to note that automation support does not eliminate the need for your human marketing teams to be active ad managers. It just means they have the benefit of spending less time on manual ad placement, and more time on strategically maximizing ad ROI.
Build Your Ad Management Strategy: 5 Key Steps
Know Your Target Audience
Without knowing your target audience, no amount of smart advertising management will earn results. Your target audience is the foundation of your ad strategy—getting the right message to the right people is what earns leads and conversions.
Start with your ideal customer profiles (ICPs) and buyer personas. If you haven't created them yet or they need updating, work on that first. Then, segment buyer groups and individuals from an advertising perspective. Ask questions like:
Are there buyers/segments we should prioritize more in our ad strategy?
Which campaigns are most relevant for which buyers/segments?
Which product and service offerings are most relevant for each segment?
What channels do our buyers use? Do they vary by segment?
Knowing your target audience and then evaluating them with your ad strategy in mind sets you on the right path for campaign execution.
Define Where Ads Fit in Your Larger Strategy
Next, define where ads fit into your overall marketing strategy. For example:
Do you have an ad budget that allows you to make it an ongoing priority, or should it be strategically used to support specific initiatives?
Are there marketing channels your company uses more heavily than others? How will ad placement align with them?
What messaging and priorities from your larger strategy should be included in your ads?
These kinds of questions help you build an ad management plan that aligns with and supports your overarching marketing strategy.
Set Clear Goals and Objectives
Successful ad management requires clear goals and objectives outlined from the start. What do you want to accomplish with your ads over a particular time period? You might be looking to boost sales for a particular product or service. Maybe you're aiming to increase your presence in a particular market.
More likely, you have multiple outcomes you're looking to achieve with ads. That's why setting clearly-defined goals is so critical. You can use frameworks like SMART—specific, measurable, attainable, relevant, and time-bound—to guide you through this process. Once you've set your goals, put processes in place to frequently measure progress.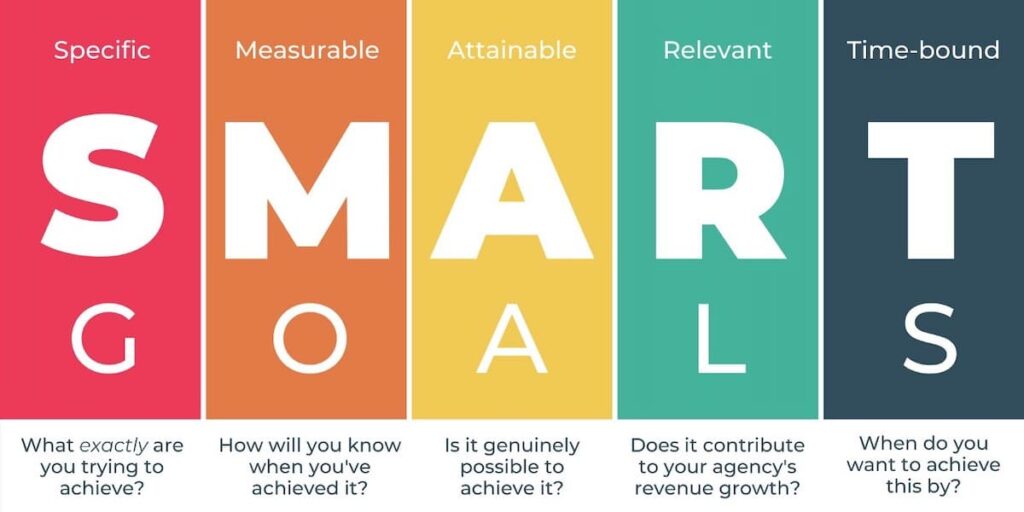 Select the Right Advertising Channels
Choosing the right channels for ad placement and running ad campaigns is one of the most critical ad management responsibilities. Use the insights you uncovered in steps one and two to select the channels best suited for your brand, offerings, and audiences.
For example: We know already that buyers use more than 10 channels during their buyer journey. But the best ad channels for one company won't be the same for another—and they could even vary by buyer segment.
A younger demographic may use social media platforms for business more than older age groups. Individuals at a certain position level (i.e. manager vs. executive) may be more likely to conduct vendor research on search engines.
Knowing these differences in behavior and preferences helps you align your ad channels with each specific initiative so you can maximize key results like leads, conversions, and sales.
Keep in mind that the best ad channels could also vary by campaign vs. customer segment, time of year, and many other factors. A key component of effective ad management is knowing these factors and evaluating them for each campaign to optimize performance.
Map Out a Detailed Execution Plan
Ad management is a comprehensive undertaking. It can't be done successfully without a detailed and documented execution plan to support it. Once you get to this step, you should have done all of the following:
Researched your target audiences and evaluated them from an advertising perspective
Defined where your ads fit into your larger marketing strategy
Set clear goals and objectives that you can measure with quantifiable metrics and KPIs
Selected the right advertising channels for your campaigns
Now, it's time to put everything in one place. Use a marketing plan template (it can be as simple as a shared spreadsheet) to map out the components of your plan: audiences, goals, channels, KPIs, metrics, and more. It should include all of your advertising initiatives and break down the tasks that need to be done to achieve them.
A good execution plan will be flexible (i.e. you can update it in real-time, anytime) and include specifics like task deadlines and persons responsible.
Putting a good plan behind your ad management strategy keeps your team on track, ensures accountability, and makes it easier for you to track and record progress toward goals.
Why You Should Automate Advertising Management
The execution planning mentioned in the previous section—and everything else about your ad management strategy—can be centralized and automated with the right software tools. Today, an automation tool is really the only way to achieve the scope and scale necessary to make ad management impactful.
If you don't have a marketing automation tool with ad capabilities in place already, it's time to add one to your arsenal.
Another option is to outsource to a professional outbound advertising agency. The benefit of going this route is that, along with technology, you also get access to expertise and experience in ad management and execution.
If you're looking for outbound marketing and advertising support, RevBoss can help. Our software and services are custom-built for startups, marketing agencies, consultancies, and other B2B organizations to help them grow.
Schedule a quick call with us and find out how RevBoss can help you win more clients.