Why B2B Businesses Need Appointment Setting Services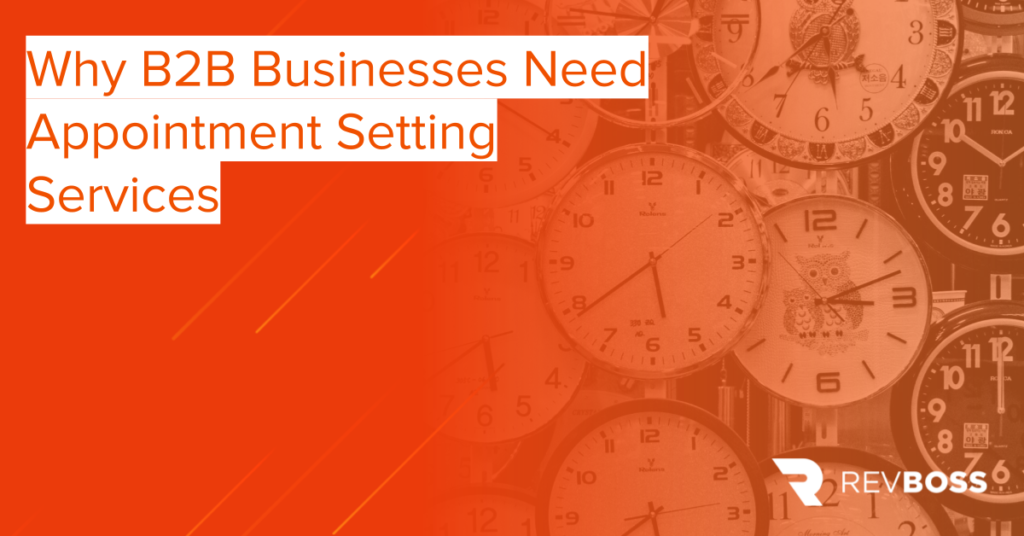 Thanks to marketing automation and an increasingly digital B2B buyer experience, companies can now generate leads at scale, and as a result pipelines are outgrowing the ability of internal marketing and sales teams to manage them without extra support.
Further, it's becoming impossible for sales reps to handle the responsibility of both prospecting new leads and cultivating them so they convert to closed deals.
Enter: B2B appointment setting services.
Appointment setting services enable you to expand your focus on the top of the sales funnel and automate much of the prospecting process while also increasing your bandwidth for more strategic priorities — like closing deals. Your sales reps can spend more time talking to prospects who are ready to purchase now, and less time on time consuming cold outreach.
In this guide, we'll outline exactly what a good B2B appointment setting service can do for your business, plus 5 reasons the time is now to take the leap on hiring one.
Quick Takeaways
Appointment setting services schedule best-fit leads to talk to your sales team and leverage the latest tools and technologies to do it at scale.
Without administrative support like B2B appointment setting services, sales reps end up spending only about one-third of their time actually selling.
These services help you achieve digital capabilities that today's B2B buyers want, like the ability to schedule appointments with online self-service tools.
Other benefits include more qualified leads, a healthier pipeline, and higher performing sales reps who can meet their sales targets.
What exactly do B2B appointment setting services do?
Appointment setting services take on the responsibilities of finding sales prospects best fit for your ideal customer profile, performing cold outreach, and responding to inquiries about your products and services — all with the goal of getting more sales appointments on the books.
Service providers in this space hire sales development professionals with the savvy to learn about your products and services and represent your brand well while efficiently moving them down the pipeline to your own sales team.
Appointment setting services also come equipped with the latest tools and technologies to power more automated, data-driven sales prospecting and provide a seamless buyer experience that meets modern expectations for digital convenience.
It's important to note, however, that while B2B appointment setting services have evolved to include more than just the actual scheduling process (i.e. platform tools, digital prospecting, etc.), not every provider includes every service in their offerings. Some may do scheduling only, others may only provide a platform tool, and others may bundle services in different ways.
This is convenient for most companies because they can find a provider that fits their needs and capacity gaps, not taking on more or less than necessary to get their sales process just right.
Let's take a closer look at 5 specific benefits you can experience from hiring a B2B appointment setting service for your sales organization.
5 Reasons Your Business Needs Appointment Setting Services
Time and cost savings
It's no secret in the industry that account sales reps only spend about a third of their time actually selling. The large majority of their time is instead spent on administrative tasks such as going to meetings, filing paperwork, and coordinating schedules to set sales appointments.

An appointment setting service can significantly cut down on administrative hours so your sales reps can redirect efforts back to selling.
At the same time, hiring an outside service saves companies the cost of salaries, benefits, and other hiring expenses that would come along with trying to add a dedicated appointment team to their own sales department.
Increased volume of qualified leads
Lead quality continues to be a top challenge for sales teams. Even when their own marketing team is generating their leads, many sales reps feel that there is a disconnect between the leads moving they're receiving and the kind of leads they actually need to close deals.
This problem can mostly be attributed to a gap between what constitutes an MQL vs. an SQL — the former is simply about showing awareness of a problem and interest in a solution. An SQL, on the other hand, is ready to make a purchase.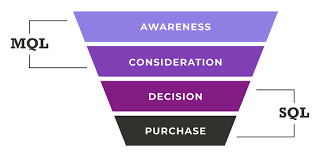 A B2B appointment setting service can bridge this critical gap. They outreach MQLs and potential leads from other sources to find those that actually have purchase intent. In turn, your sales reps can be confident the leads they pursue have real potential to convert.
With more sales qualified leads in your pipeline, you can expect to see more closed deals and thus more revenue and growth for your business.
Expanded capabilities
Today's B2B buyers both want and expect a nearly exclusively digital experience — in fact, a 2022 survey by TrustRadius found that about a third (30%) specifically want the ability to schedule sales appointments with an online self-service tool. B2B appointment setting services enable you to expand this and other digital capabilities to deliver the kind of experience your buyers want.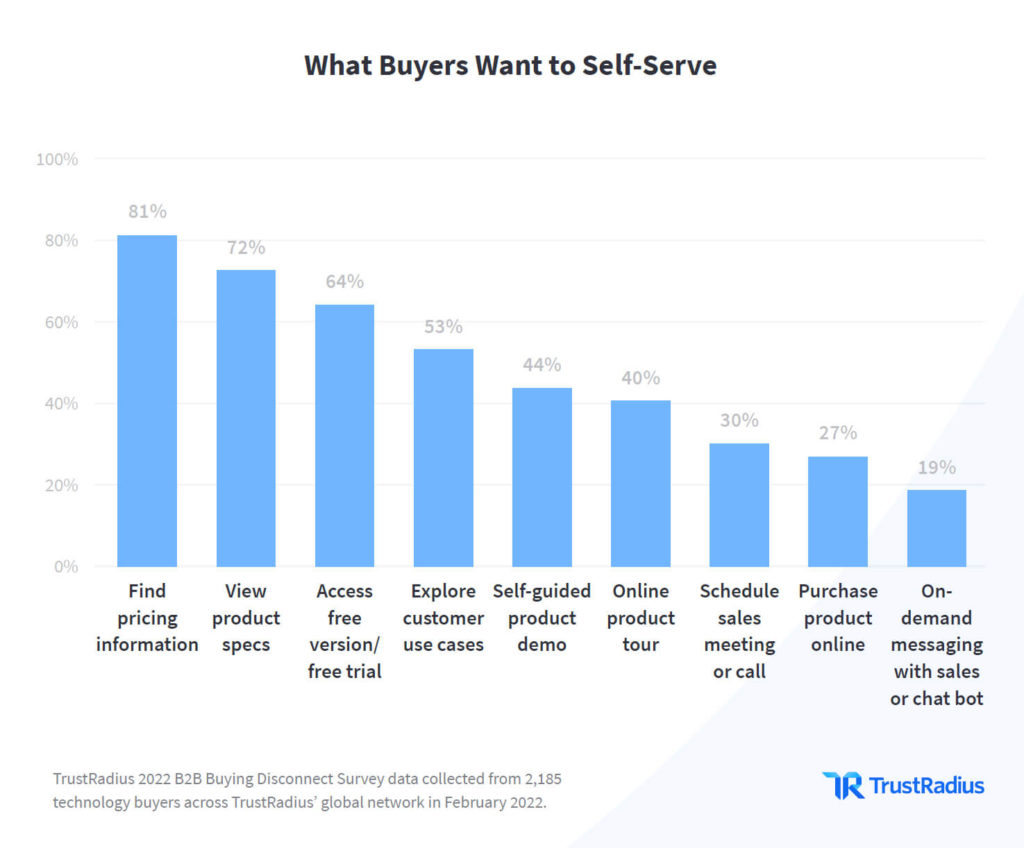 Higher sales rep performance
Appointment setting services cut down on sales rep burnout by eliminating the tiresome process of handling both top-of-the-funnel outreach along with winning deals. Being able to focus totally on purchase-ready prospects and making the actual close, sales reps are better able to hit their sales goals and keep up with important KPI targets.
Healthier sales pipeline
A healthy and balanced sales pipeline is your primary revenue driver and the foundation of sales success. By hiring a B2B appointment setting service, you ensure your pipeline is strong from the start, with best-fit, qualified leads entering at the top of the funnel with a high likelihood of making it all the way to final sale.
Further, it helps you to generate these types of leads at scale — simultaneously freeing up more of your sales reps' time for selling and sending them enough high-potential leads to fill it.
Over to You
Successful B2B appointment setting starts with great prospecting — finding high-intent buyers who need your solutions and are ready to buy them. RevBoss's outbound email software and lead generation services are custom-built for startups, marketing agencies. consultancies, and other B2B organizations to help them grow.
Schedule a quick call with us and find out how RevBoss can help you win more clients.