7 Benefits of an Automated Calendar Booking System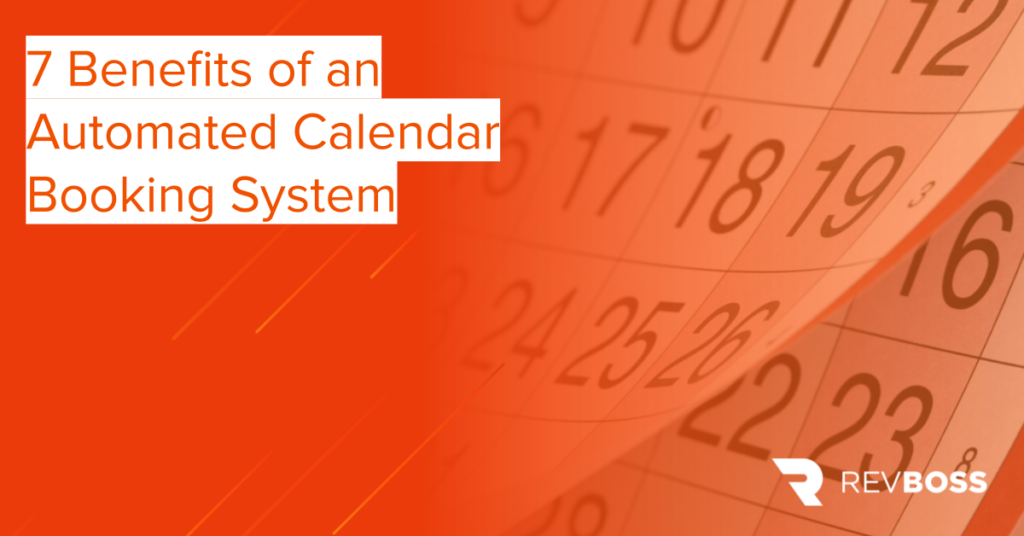 Today, the B2B buyer journey is mostly digital — and your booking process should be too.
Buyers now do their research online and prefer to engage with brands through digital channels at every turn. Meeting scheduling is no exception. In fact, recent research found that a staggering 95% of B2B buyers say they are more likely to choose one vendor over another just because they offer online booking!
Fortunately, automated booking isn't just convenient for the customer — it also drives impactful benefits for companies and sales teams, including higher productivity, lower costs, better lead data, and higher sales rep job satisfaction. In this article, we'll explore seven benefits of automated booking calendars and why the time is now to adopt one for your business.
Quick Takeaways
More than a third of B2B buyers prefer to book appointments outside regular business hours, making 24/7 availability essential.
Nearly 60% of organizations implementing automation have experienced reduced costs higher than 10%.
Automated reminders lead to reduced sales meeting no-show rates.
Automated booking calendars can be more seamlessly integrated into digital marketing strategies and help deliver a better customer experience.
7 Benefits of an Automated Calendar Booking System
24/7 Availability
Having an automated calendar booking system means that you're available to your customers any time they want to make an appointment — not just during regular business hours.
Given the elevated expectations buyers have today around their experience with potential providers, offering this level of convenience is now a necessity in many cases to convert new leads at the top of the funnel.
Case studies have also shown that 35% of customers prefer to book appointments outside of the 9-5 time period. Failing to have an automated booking system in place to accommodate this preference means you might lose potential leads to your competitors.
Customer Convenience
The convenience of automated booking goes beyond time availability — it also aligns with larger buyer behavior trends and fits more seamlessly into the customer journey than phone calls or emails. More than three-quarters of B2B buyers start their research for future purchases with an online search.
When you provide an automated booking option they can find at that time, you're catching potential leads when their intent is high. Conversely, requiring them to send an email or make a phone call later on can result in no action.
Cost Savings
Manual booking methods require more staff, which translates to higher operating costs for your business. On the other hand, most organizations that successfully implement process automation (like automated calendar booking systems) experience cost savings higher than 10%.
At the same time, they experience a rise in productivity as employees spend less time on menial administrative work.
Automated Reminders
Inevitably, you'll experience some no-shows to your scheduled sales calls. As a general rule of thumb, most companies aim to never let their no-show percentage exceed 20%. But the truth is that many companies see that number jump much higher, and even a 20% no-show rate can have detrimental impacts on your business — including wasted time and frustrated sales reps.
Automated booking systems send reminders periodically leading up to your meeting, increasing buyer accountability to show up, giving them opportunities to cancel if they need to, and having a positive effect on your meeting attendance rate.
Meeting scheduler software company Calendly says automated reminders have helped their clients decrease no-show rates by 28%!
Lead Data
With an automated calendar booking system in place, even no show leads are an asset because you have their data — important information like their name, company, and the specific business needs that led them to your solution.
By crafting automated booking forms intentionally, you build yourself a database that you can later sort through to find no-show prospects who still have high potential to convert, then follow up with them through other channels like email or phone call.
You'll also have a better ability to view your lead pool holistically, identifying trends and insights that can help you refine and improve your overall sales approach. According to McKinsey, companies that execute a data-driven sales strategy with tactics like this one experience 15-25% higher revenue than those that don't.
Sales Rep Productivity
It's no secret in the sales industry that reps spend the majority of their time on activities other than selling. With an automated calendar booking system in place, sales reps can shift their time to activities that actually drive growth, like prospect engagement.
Research shows that 80% of highly automated organizations see increases in productivity, and that's not the only benefit — it also drives higher employee job satisfaction and more time for creativity and innovation.
Integrated Marketing
Automated booking calendars fit seamlessly into modern digital marketing strategies. Unlike manual scheduling, which has to happen separately from the rest of the buyer's (mostly digital) journey, automated scheduling can be integrated with your other engagement strategies.
For example: Links to your booking system can be included as CTAs in emails and blog posts. It can be prominently displayed on your website and optimized to come up in a Google search.
Your potential customers will never have to veer from their current online engagement with your brand to get a meeting scheduled — with an automated booking system, you meet buyers where they are and drive higher volume lead generation to keep your pipeline filled.
Our outbound email software and lead generation services are custom-built for startups, consultancies, marketing agencies, and other B2B organizations. Schedule a quick call with us and find out how we can help you win more clients.