What Is Digital PR and How Can You Use It to Grow?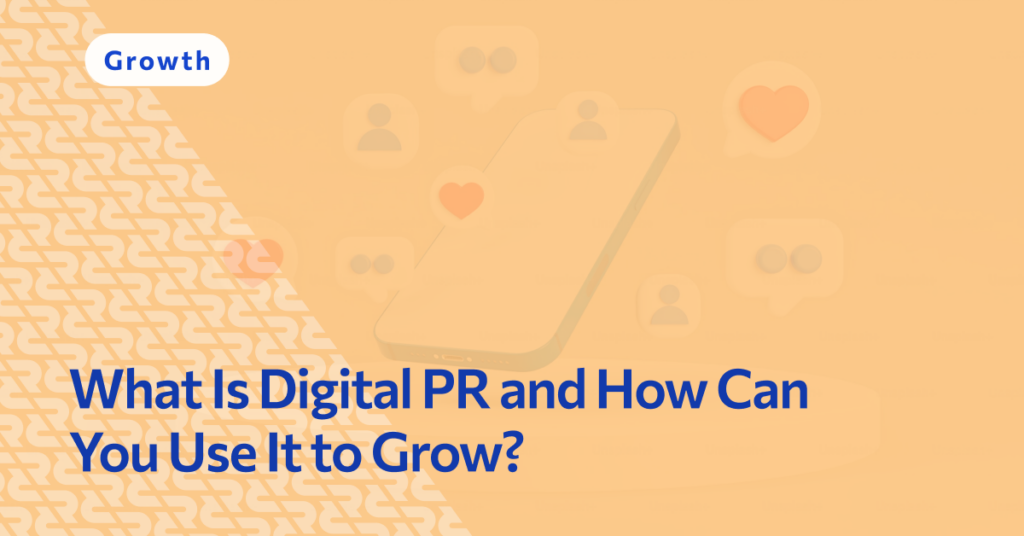 If you're executing an outbound marketing strategy in any capacity, you're already doing digital PR. But do you also have a digital PR strategy in place—one complete with high-value content, partnerships, and SEO—to help support your prospecting efforts?
If not, the time is now to build one. In this guide, we'll tell you why. The sections that follow will dive deep into what digital PR really means, why it matters so much for B2B companies, and 3 critical ways a strong digital PR strategy can help you win more business and achieve faster growth.
Quick Takeaways:
Digital PR focuses on enhancing a brand's online presence. It emphasizes channels like search engines, social media, blogs, company websites, and online publications.
There are three primary ways digital PR enhances brand reputation and growth: By building credibility and trust, increasing online visibility, and establishing thought leadership.
A documented, detailed digital PR strategy is necessary to manage the many moving parts it entails, especially related to content creation and optimization.
What is Digital PR?
Digital PR takes a modern approach to traditional public relations. While the traditional version relied on channels such as print publications, television, and radio, digital PR focuses on enhancing a brand's online presence to increase brand awareness and establish trust with potential customers in the digital realm.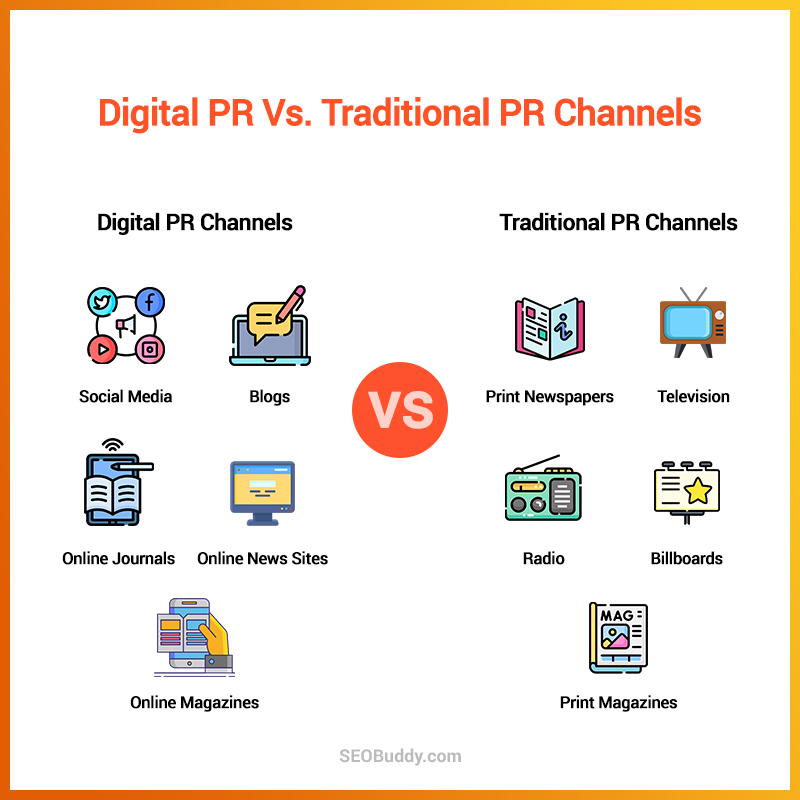 More specifically, digital PR promotes brands through:
Online Publications: Placements in online magazines, blogs, and news websites
Press Releases: Distributed announcements about significant company events, developments, or changes, including things like product launches, mergers, executive appointments, awards and recognitions, and new partnerships
Influencer Marketing: Collaborating with influencers who have an established following and can help you build trust with key target audiences
Social Media: Earning real-time, direct engagement and controlling the brand narrative more actively using various social platforms
Search Engines: Using SEO strategies to rank highly on search engine results pages, increasing the likelihood prospects will find your company when they research potential solutions
Podcasts and Webinars: Creating audio and video content that to cover important topics and promote the brand
Given that nearly every B2B buyer is now using the internet to research potential vendors and partners, digital PR must be a central part of every B2B marketing strategy.
The Importance of Digital PR for B2B Companies
The importance of executing an intentionally planned, well-executed digital PR strategy cannot be overstated. But how exactly are companies benefitting from doing so? What specific results are they earning? There are three primary ways digital PR can enhance your brand:
1. Building Trust and Credibility
Trust and credibility are two of the most critical purchase decision factors for B2B buyers. They know that the impact of their buying decisions can influence the success of their entire company. Often, executives and company leaders are looking at purchase decisions as an indicator of a person's effectiveness in their role. As such, people want to fully trust vendors and partners before they bring them on board.
In fact, 81% of consumers say that trust is a must-have in order for them to purchase from a company.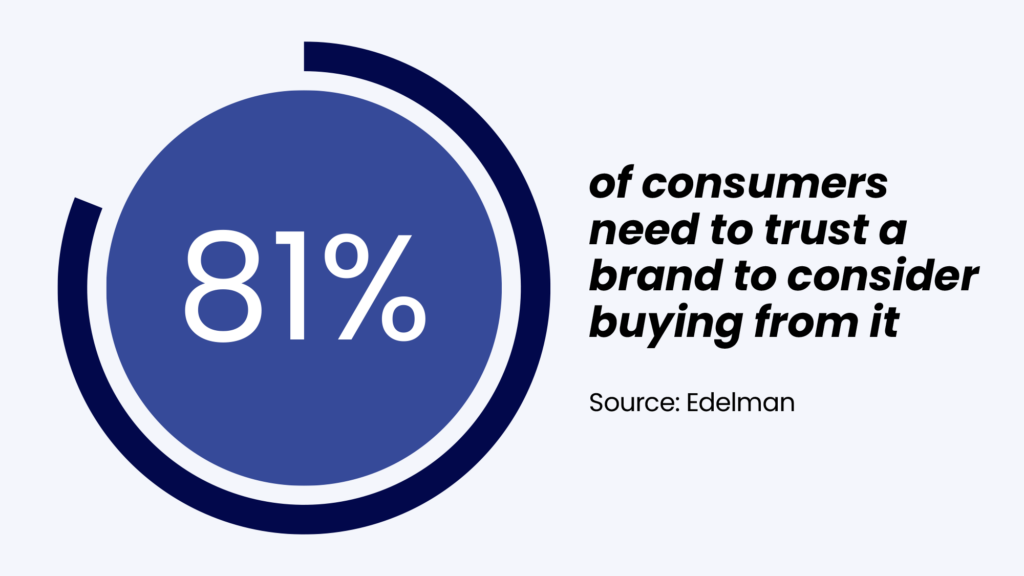 Good digital PR establishes a solid brand reputation so potential customers never have to second-guess if they can trust you. When your brand has an extensive online presence and regularly publishes high-value content, customers can see that you're an industry leader well-versed in solving the problems they face.
2. Enhancing Online Visibility and SEO
All you have to do is consider your own experience with search engines to know how important visibility is to winning new business. Think about it: You enter a search query, and almost every time, you turn to the first few results to answer your question. B2B buyers are no different.
Today, more than 90% of search traffic goes to first-page search engine results, and an entire third go to the first organic result on page one. In other words: You need to have high SEO visibility if you want your potential customers to find your business.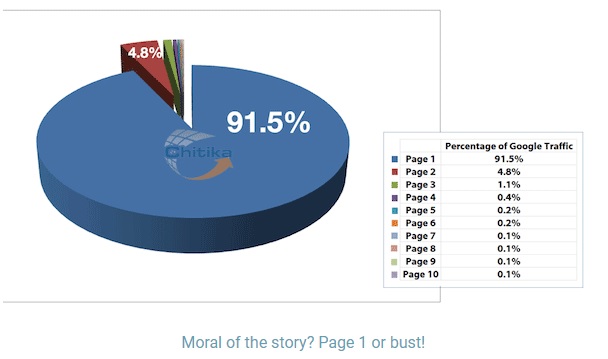 Brand content (like blogs, webinars, and press releases) are what drives direct traffic to your site, while partnership content (like co-hosted events, backlinks, or guest posts) drive referral traffic that's also important to SEO results. A comprehensive digital PR strategy provides the framework for creating and managing all this content.
3. Establishing Thought Leadership
Today, just about any person or brand can create and publish online content. What B2B buyers want to see is thought leadership content, or content that demonstrates brand expertise. Thought leadership content includes things like blog posts on important industry topics, webinars or podcasts that feature internal subject matter experts, or opinion pieces on current industry trends and events.
This type of content will set your brand apart from competitors who are just churning out high-volume content without considering its value or the level of expertise included. Thought leadership is also crucial for building the type of trust we know B2B buyers need in order to make a purchase.
In fact, more than 80% of business decision makers and C-suite executives say thought leadership has increased their trust in an organization.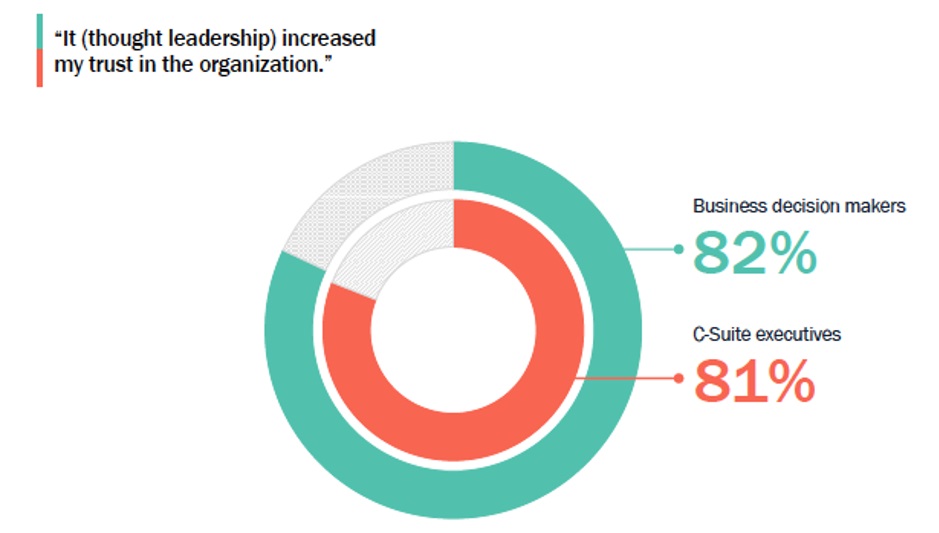 When these benefits are considered collectively, it's easy to see the real power of digital PR in enhancing a brand's ability to win new business. Not only does it make brands stand out in crowded digital markets, it establishes brands as trustworthy experts in their industries.
Ultimately, this is what makes buyers believe a company is best-fit to solve their problems and provide effective solutions.
How RevBoss Can Be a Partner in Your Digital PR Journey
In order to execute a solid digital PR strategy, brands need both the right tools in place to execute at scale, and the expertise to ensure efforts are yielding results. RevBoss offers solutions that do both, and are designed specifically to meet the needs of SaaS companies, marketing agencies, and other growing B2B businesses.
With a focus on effective outbound lead generation and sales outreach, RevBoss's platform and team can help you ensure your digital PR strategy is matched with real growth in engagement and conversions.
When you work with RevBoss, your internal team can focus on building your brand's online narrative and presence, while RevBoss handles the complexities of prospecting and outreach. Partnering with RevBoss means always having a dedicated ally in your corner, ensuring digital PR translates into tangible results.
Ready to learn more about how we can help you grow? Get in touch with the RevBoss team today.