Email Finder Tools: How to Find Email Addresses for Free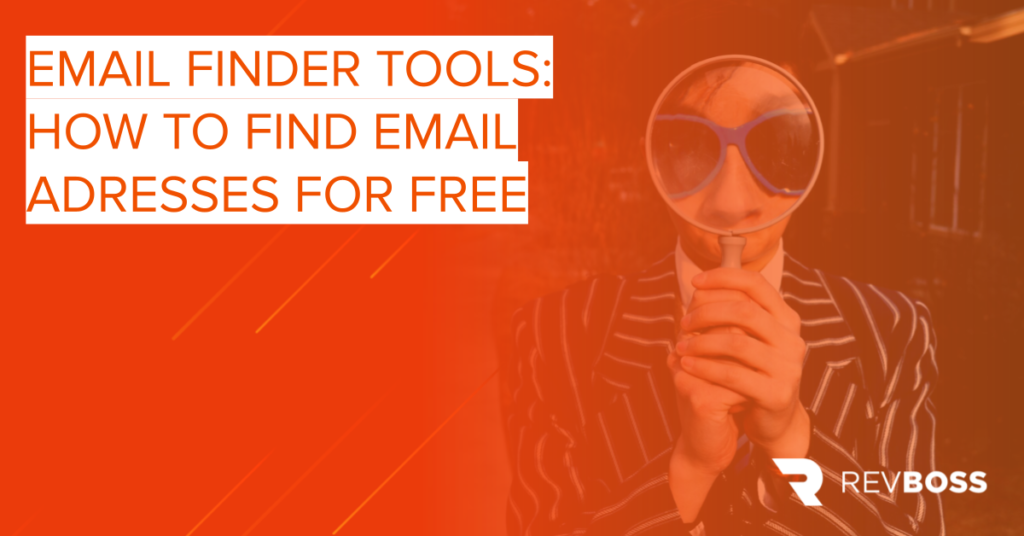 People (and especially high-level professionals) are smarter than ever about protecting their contact information online. We can't blame them, either. Without privacy measures, B2B decision makers would be inundated with emails every day from people they may not even know.
But as a B2B salesperson, you know that even finding information for prospects you've met before can be a challenge. That's why companies need email finder tools.
Email finder tools help companies source email addresses quickly, securely, and often in ways that are integrated with the other systems they use. In this article, we'll dive deeper into how these tools work and 7 existing tools you may want to try out for your company.
Quick Takeaways
Salespeople spend nearly 20% of their time on gathering data.
Email finder tools automate the process of sourcing and verifying email addresses for prospects.
Trusted tools like Hunter, Sellhack, ContactOut (and more) offer free and premium services so companies can choose the level of service right for them.
What are email finder tools?
It used to be that to find email addresses for prospects, partners, or other important people you needed to reach out to, you'd have to go look for them manually.
In many cases, these manual methods still work. You can search for someone's name and company on Google. You can connect with them on LinkedIn and find their email address on their profile. You can scour online web directories.
And guess what? You'll often successfully find the email you were looking for.
But there are several drawbacks to these methods, especially for companies that want to maintain trustworthy processes for finding and managing people's contact information.
Email addresses found through public search can be unreliable and are often unverified. You can't be sure the sites you're finding email addresses on comply with data privacy laws. Most of all (and most impractically for salespeople), these manual methods take a lot of time.
It's no secret that salespeople wish they could spend more time actually selling. But did you know they spend nearly 20% of their time on researching and gathering prospect data alone?
That does not have to be the norm for your company.
Email finder tools can transform your ability to search for email addresses at the speed and scale required by growing businesses. By definition, they're databases of email addresses curated from a variety of reliable sources online. Addresses found through email finder tools have been found using compliant collection methods and undergo a verification process.
Using them is simple: you enter a single email address or upload a list of contacts to find addresses in bulk. The tool delivers you an email address(es) in return.
Even better? Many of these email finder tools are (at least partly) free of charge. Let's check out 7 of the best ones to consider.
Email Finder Tools You Can Use for Free
Hunter
Hunter is one of the most popular email finder tools on the market, used by the likes of Microsoft, IBM, and Adobe. It offers domain search, email finder, and email verification services (including in bulk).
Hunter offers 25 free searches and 50 verifications per month. After that, packages begin at $49.
Clearbit Connect
Clearbit is a Chrome extension geared toward salespeople that helps you find email addresses and other company information. Their more advanced Gmail plugin, Clearbit Connect, makes it more convenient than ever, allowing you to search right from the compose box in your Gmail platform.
Customized pricing for Clearbit Connect is available upon request.
Datanyze Insider
Datanyze Insider is built specifically for B2B sales teams and offers tons of features for effective email searching, prospect list building, and lead management. Its browser plugin has a unique and convenient feature that allows you to highlight a name, then see potential email addresses for that person. The tool will tell you which one is most likely correct.
Datanyze offers a range of free and premium options, including a 90 day free trial and 10 free credits per month.
Sellhack
Okay, so Sellhack doesn't actually offer free features, but their paid options start as low as $3 per month.
They also boast some well-known clients like HubSpot, Oracle, and Salesforce. Their tool includes an email finder as well as a thorough 12-step verification process (including for bulk lists) so you can be confident the addresses you find are accurate.
ContactOut
ContactOut offers an email finder browser plugin as well as some really cool features integrated with LinkedIn, like the ability to save profiles and organize them into folders. You can also search directly on their platform for contacts.
ContactOut has some paid plans, but their free plan offers 50 free search credits every month.
Find that Email
Find that Email is another email finder that operates as a Chrome extension. You can use it to search for contacts individually as needed, or upload lists in bulk for verification. You can also find email addresses through social media profiles with a single click.
Find that Email offers 50 free search credits per month, but other features require a paid plan (they start at $29 per month).
Discoverly
Discoverly is a free Chrome plugin that makes it easier to gather contact information from social media and email platforms. Features include the ability to see and save more complete contact information (including email addresses) from social profiles, and the ability to see mutual friends across platforms. So, for example, you could see the mutual Facebook friends you have with your LinkedIn connections.
Over to You
Prospecting is one of the most time-consuming but critical activities for growing companies. Email finder tools can automate much of the manual work that makes it so tedious for your sales teams and other employees.
Looking for more complete prospecting services? Revboss's outbound email software and lead generation services are custom-built for startups, consultancies, marketing agencies, and other B2B organizations.
Schedule a quick call with us and find out how we can help you win more clients.