Why Every B2B Business Needs Email Marketing Services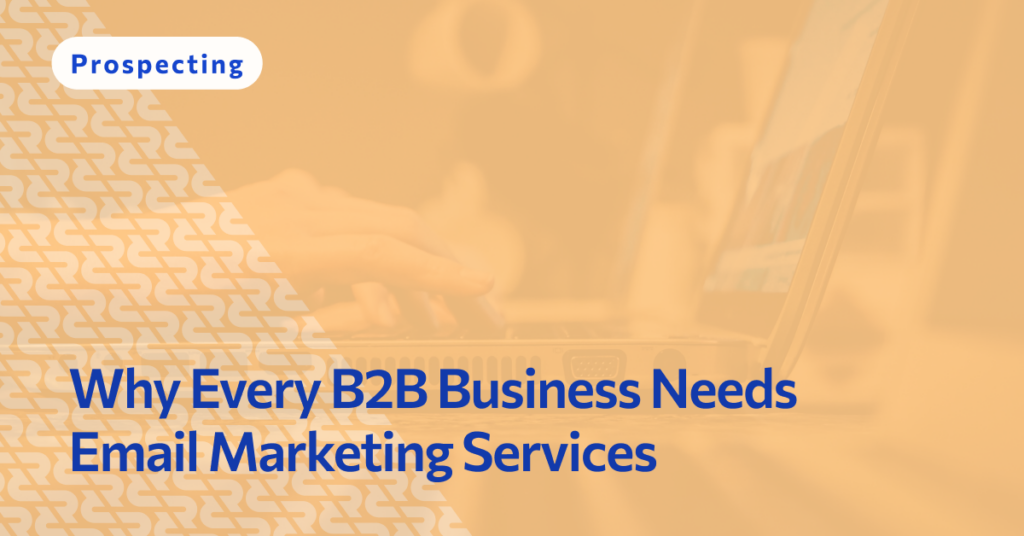 Email is at the center of modern B2B digital marketing. More than 90% of marketers say email is important to their overall success in 2023. They also report sending more than a dozen different types of emails, from newsletters to sales promotions to event invites to blog articles and more. Business email marketing services are becoming essential in order to manage it all.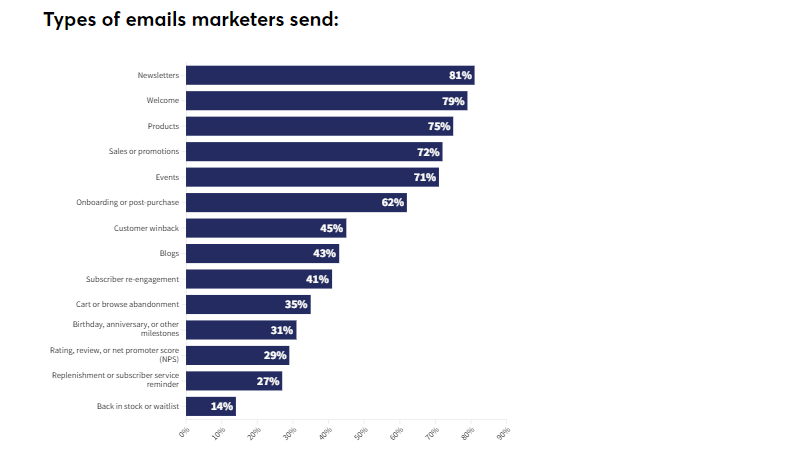 But what do email marketing services really entail? Is outsourcing worth it? And how do you find a great agency to partner with? Read on for the answers to these questions and others you should know before you hire an email marketing agency for your business.
Quick Takeaways
Email is still the most-preferred form of brand communication for 70% of consumers.
The scope of email marketing is growing, and most companies are not equipped to handle its management and execution without support.
Email marketing services include key activities like campaign creation, list management, automation implementation, analytics and reporting, and strategy development.
It's important to find an agency with expertise in your field and/or with your type of organization. Cultural fit is also a huge plus.
Why Do Companies Need Email Marketing Services?
Despite the many channels available today for consumers to communicate with brands, email is far and away their most preferred—70% rate it well above text, social media, and phone calls.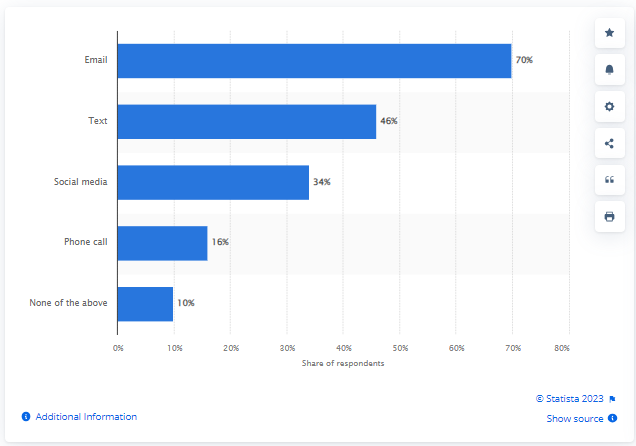 Further, email marketing communication is threaded through every stage of the pipeline with a variety of key audiences, including leads, qualified prospects, current customers, business partners, and many more. Most businesses run multiple email campaigns and sequences at the same time, requiring close management and strict attention to detail.
In short: It's a lot to handle. Getting it right so that your email messages stand out in your audiences' perpetually crowded inboxes requires a certain level of expertise, experience, and creativity.
It's not something most marketing teams are equipped to handle without support. Outsourcing to a third-party service provider can help you execute with better precision, send more engaging and effective content, expand your bandwidth to execute at scale, and gain better insight into your email marketing strategy's performance.
Let's take a closer look at what exactly email marketing services entail.
What Do Business Email Marketing Services Include?
There is no one-size-fits-all approach to email marketing, and it's important to note that good email marketing agencies know this. They'll be willing and able to build you a strategy based on best practices but that's also customized to your unique business needs.
Here are some of the services they might include in your agreement:
Email Campaign Creation and Design
There's much that goes into a successful email marketing campaign—a compelling subject line, visually appealing design, high levels of personalization, engaging content, strategically-placed CTAs, and more. Email marketing agencies are pros at designing campaigns that optimize all of these components to earn the highest possible ROI for your business.
Targeted Email List Management
Email list segmentation and management is a job of its own, and one that gets bigger as you build your subscriber list, grow your business, and expand your reach. Managing your lists well is critical to the success of your strategy and even the reputation of your business.
Without the appropriate measures in place, you run risks like:
Turning customers off with human errors, like typos or incorrect names
Being out of compliance with CAN-SPAM laws
Having your messages marked as spam and your domain blacklisted
Poor targeting that yields lower engagement
Messy lists that don't accurately reflect your customers interests/needs
Email marketing agencies have the bandwidth and automation tools to handle your email lists effectively and with care. That way, you know your campaigns are reaching the right audiences and have the best chance of performing well.
Further, you know your email prospects and customers are receiving the email content that's most relevant to them, building trust with them and elevating your brand perception.
Automation and Workflow Setup
Email marketing services include the comprehensive application of marketing automation technology throughout your email strategy. It enables key capabilities like automated sending, personalization, trigger campaigns, and targeted re-engagement (to name a few).
Because email marketing agencies apply these automation practices for all of their clients, they have the best technology tools in place and the expertise to do it effectively.
Analytics and Reporting
The performance analytics and frequent reporting you get from your email marketing agency provide valuable insights you can use to learn about your audience, refine your approaches to email marketing, and elevate your strategy over time.
And because performance reporting is also what demonstrates the value of your agency to you as the customer, you can expect they'll do it often. Even better, they'll customize it to include the metrics and KPIs you care about most.
Strategy Development and Optimization
Outsourcing is really a strategic partnership. A good email marketing agency will recognize their working relationship with you as such, and they'll collaborate with you to develop strategies that will deliver for your business. They'll also provide expert guidance on things like frequency, content, timing, and audience so you can optimize your campaigns.
Finding the Right Provider
Your email marketing services will deliver the most value when you work with an agency that has the right experience, expertise, and solutions for your unique business. Look for a provider that specializes in your industry and/or type of business.
Most importantly, get to know their team, their culture, and ways they communicate. In order for your partnership to be successful, these intangibles also need to be aligned.
How RevBoss Can Help
At RevBoss, we aim to help every client execute an email strategy tailored to their unique needs and audience. We leverage the strength and assets of your own teams and combine them with our experience, expertise, and technology tools  to execute campaigns that deliver results.
Our outbound email software and lead-services are built specifically for startups, consultancies, marketing agencies, and other B2B organizations. To learn more about how we can help you win new clients, schedule a quick call with us today.