How to Choose the Best CRM Tool That Works for You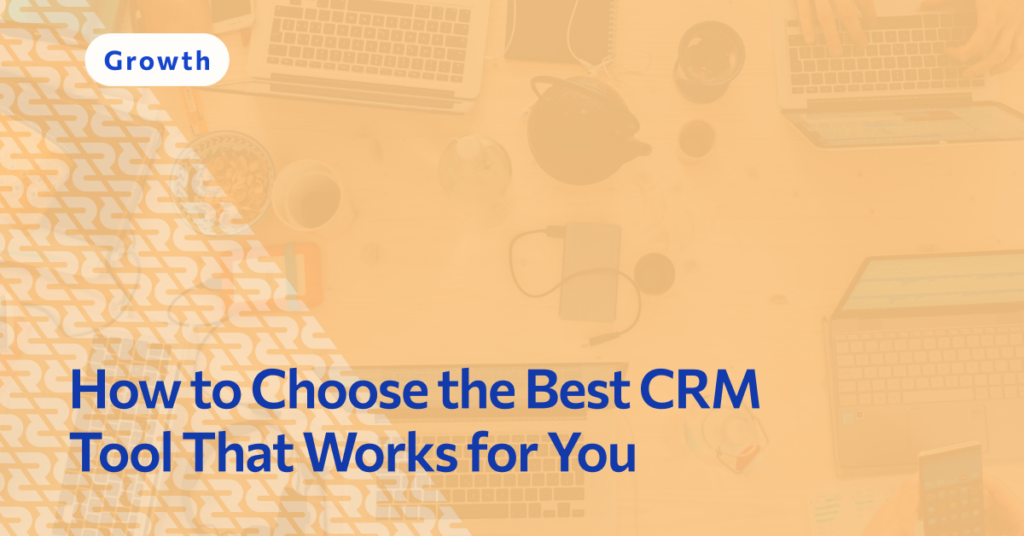 CRMs have become ubiquitous in the business world today — more than 90% of companies with 10+ employees use a CRM system to manage customer relationships. The many industries represented in the CRM market indicates just how important it is to every kind of organization.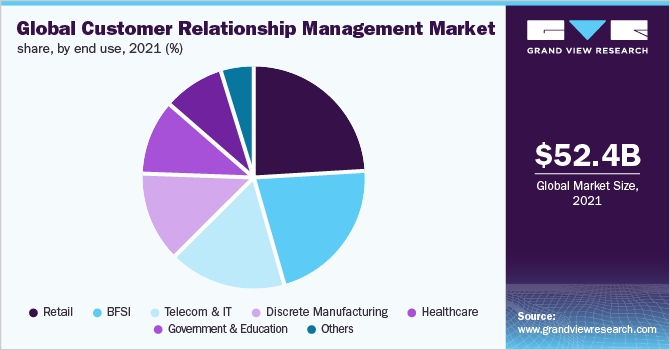 But choosing the best CRM tools for your own business can be a challenge. There are so many options on the market, all with a wide array of features and benefits to offer. Finding the best-fit option for you requires internal preparation, thorough research, engagement with vendor sales teams, product demos, and strategic decision making.
In the sections that follow, we'll walk through the process to help you execute your CRM search with confidence.
Quick Takeaways
CRM software systems automate the customer relationship management process so it can be executed at scale.
There are three main types of CRM systems: operational, analytical, and collaborative.
Software review sites like G2 and SelectHub can be extremely valuable for discovering the best CRM tools available.
Integration capabilities are a key consideration when choosing a CRM.
What exactly does a CRM system do?
Customer relationship management (CRM) is the process of managing interactions with buyers and customers at every stage of the sales process — from initial lead generation through to retention and loyalty. CRM systems streamline and automate that process so it can be executed at scale.
While early CRM systems focused mostly on managing contacts and touchpoints, modern CRMs are robust data repositories that facilitate end-to-end pipeline management and provide insight on marketing and sales performance, buyer behavior and more.
CRMs are also instrumental to marketing and sales alignment, providing a single interface used by both teams to execute their parts in your overall lead management strategy.
Exact features and functionalities vary depending on the vendor you choose, but below you can see the most common ones offered by the market's best CRM tools.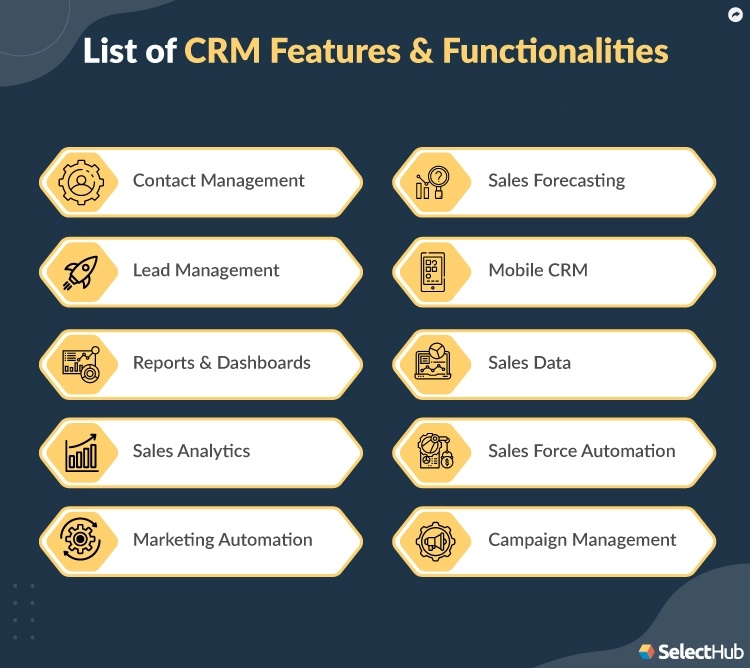 Once you have a quality CRM system in place, it becomes essential to executing your marketing and sales efforts and acts as a primary resource for marketing, sales, and customer success teams. Deciding on a CRM system, then, is a process that should never be rushed or otherwise taken lightly.
Choosing the Best CRM Tool for Your Business
Outline your business needs
The first step to choosing a CRM tool is to outline your related needs and business challenges. Ask yourself: what are my greatest challenges related to customer relationship management? What gaps exist in my capabilities?
For example, a new startup may be in immediate need of the CRM basics — a place to centralize customer data and use it to execute marketing and sales. A larger and/or more mature company may have an effective customer directory in place but require analytics capabilities that can help them be more data-driven.
The most important thing is to list and know your needs completely before you start your search. You can use that knowledge to decide which of the three main types of CRM systems will best fit your business: operational, analytical, or collaborative.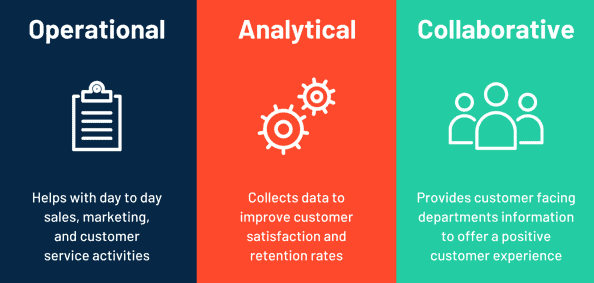 In reality, most CRMs provide a combination of these services, but they still specialize in some areas more than others. You should aim to choose the CRM tool that emphasizes the features your business needs most.
Research top CRM tools
Fortunately, vendor research has been made easier than ever thanks to the internet. Even better, you can turn to trusted sources like G2 and SelectHub to review industry-best lists and get a sense of which CRM vendors are already delivering top value to customers.
Salesforce has been a consistent leader in the CRM space, but other top vendors like HubSpot and ActiveCampaign have emerged and gained more market share in recent years.
List features and benefits
Making lists is the best way to thoroughly compare your potential CRM providers. Use paper and pen (yes — it still works!) or a spreadsheet to list out the features offered by vendors you're considering and compare which align with your needs best.
Compare pricing with your budget
Most CRMs are subscription based and have built-in pricing flexibility in the form of tiers — you pay for a certain amount of users per month. As a practical step in your search process, be sure to check out the pricing structure of CRMs you're considering to make sure they fit your budget.
Talk to sales reps
Don't skip the step of talking with sales reps from potential CRM vendors. Available information may be plentiful online, but it doesn't replace talking with an expert. Sales reps can address questions about their CRM product as they relate specifically to your business, and they offer knowledge and expertise you won't find on a website.
Talking with sales reps does add time to your buying process, but it's part of the due diligence required to choose the best CRM tool for your business.
Check integration capabilities
CRMs have to integrate with your other software tools (i.e. sales prospecting, email marketing, business intelligence, etc.) in order to provide complete and accurate pipeline data. Check with potential vendors to ensure their system can integrate with the ones you already use.
Choose the best CRM tool for you
You're ready! Once you've outlined your needs, done your research, and talked to potential vendors, it's time to select a CRM tool for your business. A final recommendation for after you choose your vendor: participate fully in their onboarding process and leverage their support when implementing your new system.
It's not uncommon for companies to miss out on key features and higher ROI because they aren't using a tool to its full potential. Engage with your vendor to ensure that's never the case for your business.
Over to You
A great CRM system works in tandem with your other technology tools — including your sales prospecting platform. Here at RevBoss, we integrate with (almost) everything so you can seamlessly connect the platform to your existing tech stack. Schedule a quick call with us and find out how we can help you win more clients!