How to Convert More Sales Conversations to Leads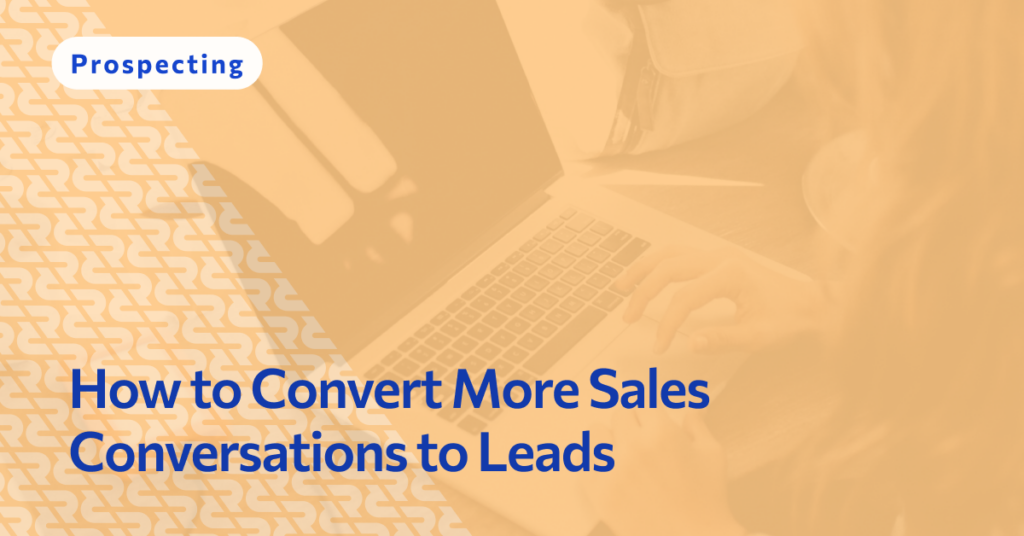 In a business world run by technology and automation, the sales conversation is becoming a lost art. Yet the ability to convert conversations to leads is still essential for winning new customers.
Sales reps must be able to create connections with potential buyers from their first dialogue if they're going to convert—and early in the process, a poorly-conducted conversation can send a prospect to pursue other options.
If you're looking for ways to level up your sales conversation effectiveness to engage prospects more successfully, you came to the right place.
In this guide, we'll get back to basics on exactly what constitutes a sales conversation and how you can convert more conversations to leads with proven tactics that work.
Quick Takeaways
A sales conversation is any type of dialogue between a sales rep and a potential buyer.
Nearly 70% of sales reps say that getting an initial conversation is the most challenging part of the sales cycle.
Converting conversations to leads requires speedy response times. Most buyers expect a response to an initial inquiry within just one hour.
Phone calls are still an effective and valued channel for sales rep/buyer communication.
B2B buyer expectations for personalization during sales communications are higher than ever, and significantly higher than B2C counterparts.
When a conversation seems to be going dark, the best approach is a direct ask.
What's a Conversation, Anyway?
Defining the steps of the sales process can feel like a murky business. Companies define them differently based on their own experiences, and of course the sales process itself is never quite as linear as we'd like. Not to mention that sales reps talk to leads and prospects at all different stages of the buyer journey.
What, then, do we mean by conversation?
When we talk about sales conversations in this article, we're referring to the initial dialogue that happens between a sales rep and a potential buyer at the top of the funnel. The buyer has shown interest in your company in some way and/or they align with your ICP, but there's not enough there yet to officially qualify them to your sales pipeline.
For example: Maybe they downloaded a whitepaper, or they're on a list of attendees you have from a recent trade show, or they subscribed to your email newsletter.
You follow up with them for a discovery call to learn more about them, their company, and their interest in what you have to offer. Reaching this step alone can be tough for sales development reps—69% say getting the first conversation is the hardest part of the sales cycle.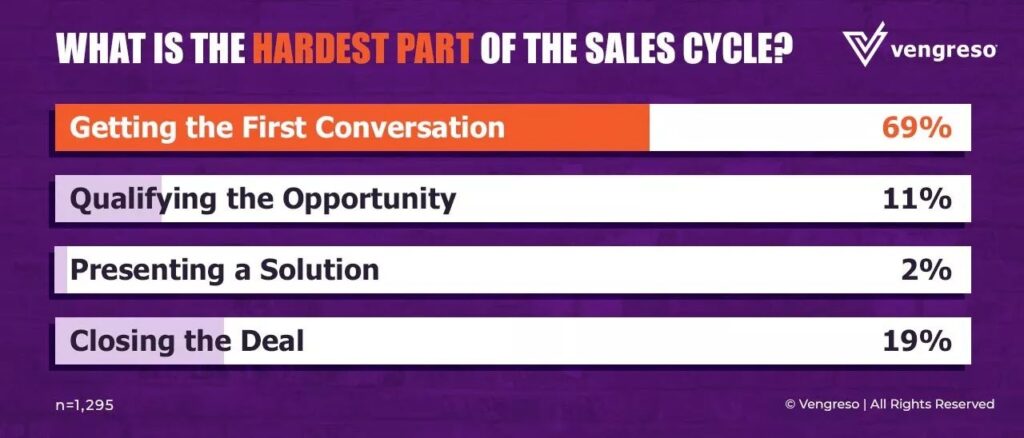 That means when you do get a first conversation booked, it's essential to make the most of it.
In the next section, we'll go through some of our pro tips for mastering sales conversations and turning more of those interested potential buyers into bonafide sales leads in your pipeline.
Pro Tips to Convert More Conversations to Leads
Act With Speed and Urgency
Time is never more of the essence than it is at the top of the sales funnel, when your buyer is probably considering a few different vendors and likely to go with the one that gets back to them first. Once they show interest in your company (through whichever channel they found you), it's critical to get back to them right away.
The 24-hour period that used to be perfectly acceptable is no longer enough, either—88% of buyers want to hear from you in one hour or less.
To make this happen, you have to have the right tools and processes in place. You'll need the support of marketing automation to implement things like trigger emails for quick inquiry response, and hiring an appointment setting service provider can ensure your follow-up is fast and consistent to get sales conversations on the books.
After that first conversation, it's up to your sales reps. Set expectations for response times and be sure that your reps respond ASAP to buyer outreach—even if it's just to tell them they're not available and set up a time to talk later.
Finally, always be sure to set up the next conversation with a buyer before you end the current one. While you have them on the phone (or video chat, or in person—whatever the channel), send the invite for the next meeting and try not to hang up until they've accepted it.
Pick Up The Phone
Cold calling might be dead, but the telephone didn't die along with it. Phone calls are still an active channel for sales conversations. In fact, they're even more effective now that they stand out from the constant influx of emails, texts, and alerts continually flowing in across business and social media channels.
When you get an email (or other online inquiry) from a buyer, skip the digital response and pick up the horn. Warm calling—or calling in response to interest from the buyer—is still effective and shows the buyer you really care about their business. A warm call isn't just about making a sale, it's about responding to buyer needs.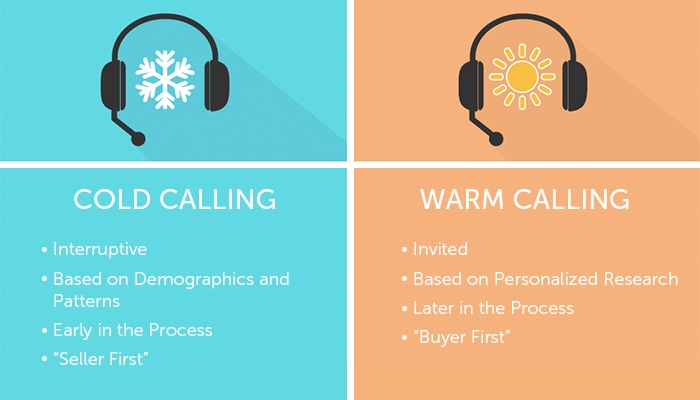 Personalize, Personalize, Personalize
Personalization isn't a nice-to-have in the world of B2B sales—it's a must. As you can see in the chart below, B2B buyers have way higher expectations for personalization at every single stage of the sales process than their B2C counterparts. If you want to convert your sales conversations to leads, you need to personalize them.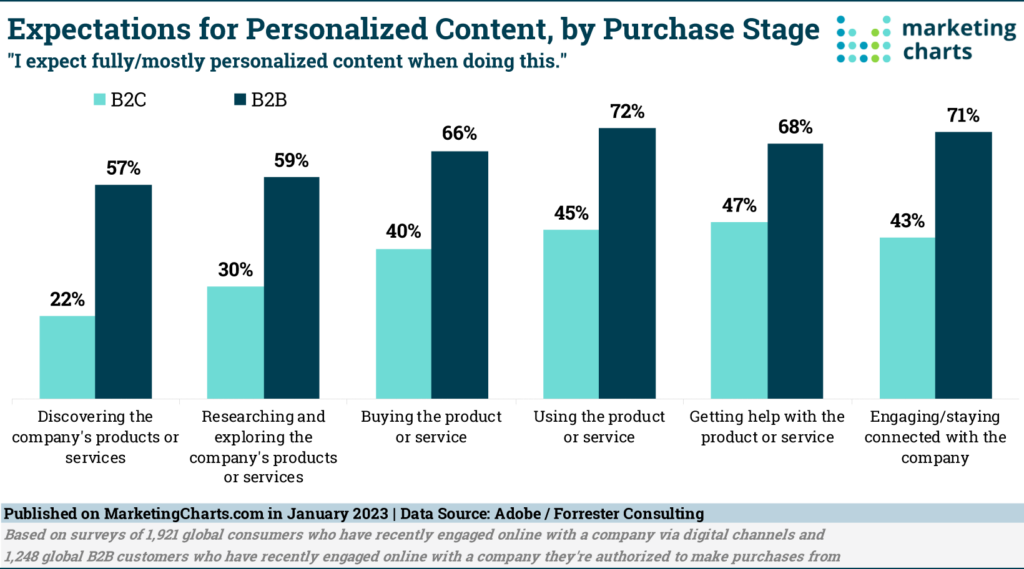 The first way: Research your buyer before the conversation. Learn about their company and try to establish why they might be interested in your solutions. Incorporate the things you learn into your conversation to show the buyer you've done your due diligence.
Another idea: Add personalized content recommendations to your email communications, like a news article you think they'd find interesting or something your company published that you think could help them (ex: a video guide or a template). The key in the latter case is to make sure you're not sharing content in a promotional way—it should be something that can genuinely help your buyer in some way.
Finally, to really personalize follow-up email messages and make them stand out in crowded inboxes, you can try video prospecting. It's on the rise in popularity as a way to humanize email communications and incorporate elements of ABM into early-stage engagement strategies.
Video prospecting companies are making this easier than ever, providing templates to help you easily include pre-recorded and buyer-specific content. Here's an example of a well-executed prospecting video used as a follow-up message. As you can see, it doesn't require big production value—it's all about being personal and genuine.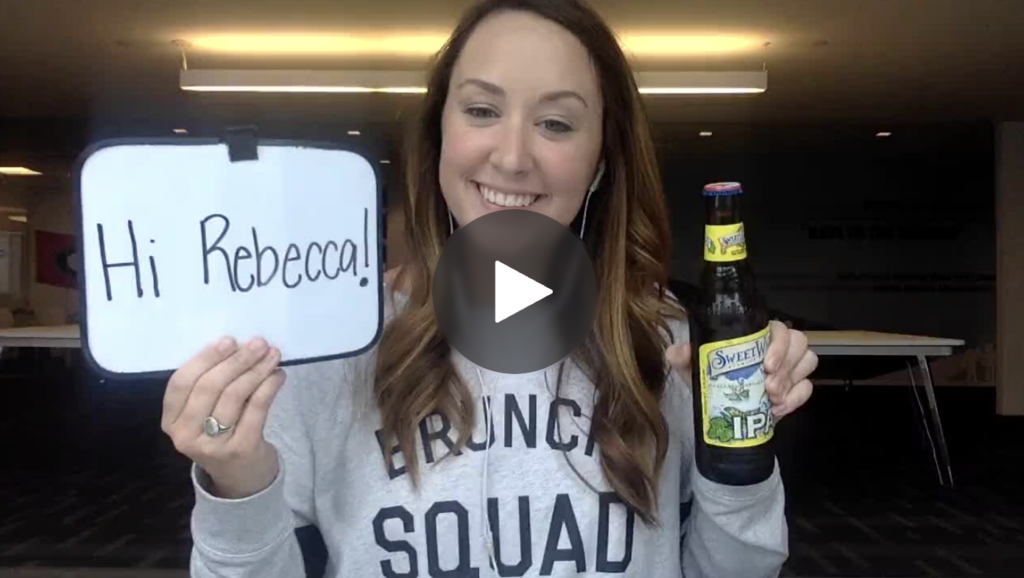 Be Direct
When a conversation starts to go dark, don't lose hope. If you've done all of the above and served your potential buyer well throughout your communications thus far, you can try to use a little psychological judo to jump start the conversation again.
Find the last deal-related email they sent to you, and reply to that email with the subject line: "Did you go in another direction?"
It's a simple, direct ask—and one they'll feel compelled to answer. Even if you don't get the answer you want, you'll have one for better or worse and can move on (either to the next stage of the sales process, or to other buyers).
Over to You
Being a great sales conversationalist doesn't have to be complicated. By staying focused on your customer and using the tactics we covered in this guide, you can reliably convert conversations to leads and make stronger connections with your customers from the very start. And if you need support managing the process, RevBoss is here to help.
RevBoss can help you grow and scale your business with appointment setting services that generate new opportunities through automated outbound prospecting. You provide the target audience, and we provide account-based campaigns and customized communications.
Get in touch with us today to learn how we can help you win new business.