6 Lead Generation Mistakes to Stop Making in 2023
There are more technologies and channels available for generating leads than ever before — yet generating quality leads at high volume remains a top challenge for organizations across industries.  According to HubSpot, 65% of businesses say generating traffic and leads is their #1 marketing challenge.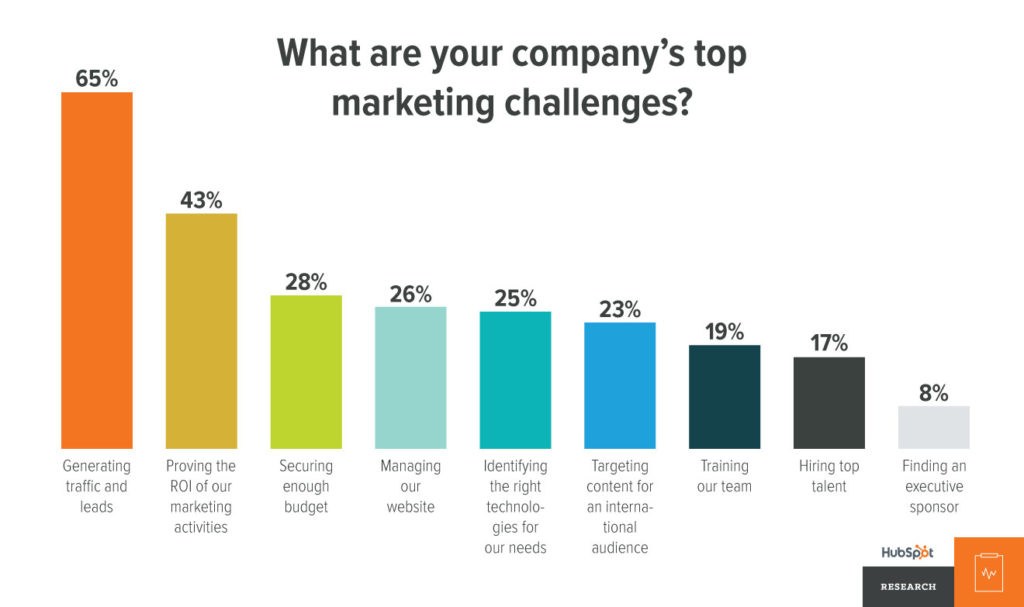 In this article, we'll look at 6 of the most common mistakes holding marketing teams back from reaching their full lead gen potential and helping their companies grow.
Quick Takeaways
Lead gen content shouldn't be blasted out without intention — it needs to be targeted to the right customer segments and individual buyers.
Buying leads can technically help boost lead gen volume but comes with a fair amount of risks around lead quality and data compliance.
B2B buyers now use 10+ channels to engage with brands, and brands must adjust their lead gen strategies accordingly.
Video is the most preferred type of content for buyers and should be one of your top lead gen tactics.
Failing to follow up quickly enough or score and prioritize leads can cause you to lose out to faster, smarter competitors.
6 Lead Generation Mistakes to Stop Making in 2023
Failing to target correctly
Tactics like display ads, blogs, and automated email marketing make it possible to cast a wide net — but it's a mistake to do it without intention. Simply blasting out a bunch of digital content and hoping for the best is the internet equivalent of buying a billboard.
In other words: You might get some of the right leads, but maybe not. And most people won't even notice what you're putting out there. You're leaving way too much up to chance.
To catch the attention of your target audience, you need to target your content to the people who need to see it. Use tactics like SEO, retargeting, and data-driven segmentation to create customized content experiences for the buyer groups seeking out your solutions. Doing so will quickly put you ahead of your competitors and help you capture more leads.
Why? Because buyers want to work with providers who understand them — 68% say they have chosen a particular vendor over others because they showed an understanding of the unique needs that exist in their company and industry. Your salespeople do this (or they should be), and your content can do it too at the top of the funnel.
Buying your leads
Okay, this one's a little bit complicated. We won't say never when it comes to buying leads. It can help you quickly access a large number of potential buyers when you need to quickly scale and/or you're trying to drive growth for a particular initiative.
But there are risks involved. If you don't vet your sources carefully, you may end up with leads that are low quality and/or don't fit with your ideal customer profile. You also put compliance in the hands of an external company.
The biggest mistake happens when companies rely exclusively on bought leads without taking advantage of the countless organic channels available for B2B sellers. Bought leads can't replace the quality of an organically engaged and interested prospect.
If you're going to buy leads, do it with care and make it one part of your lead gen approach — not the foundation of your entire strategy.
Sticking to only one or two channels
Websites, search engines, social media, email, online events — these are just some of the many online channels available to companies for lead generation (not to mention traditional ones like trade shows, phone calls, and organic networking).
While it's not a good idea to try everything at once, it's also a mistake to stick to one or two channels only. When you do, you're absolutely missing out on opportunities to find new leads.
 A recent study by McKinsey found that potential buyers typically engage with a brand on 10+ channels before they make a purchase, which also suggests that even if you do engage a lead in one place, you could lose them if you don't follow up elsewhere.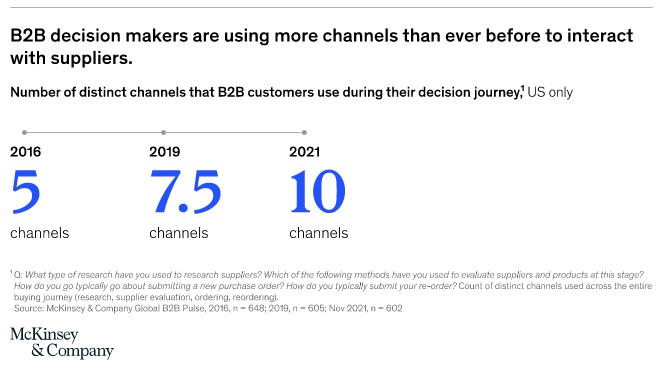 To expand your lead gen efforts, think about where you're already successful and build from there. For example, if you're publishing an active blog, expand by sharing articles on your social media pages to make them more active. If you have a beautiful website but no blog, consider growing your content marketing strategy to include one.
You'll find that by expanding your horizons with lead gen channels, you will also uncover new audiences and find innovative new ways to engage.
Forgetting about video
Video is today's most-preferred type of content for B2B buyers — they use it for everything from researching new products and services, watching demos, attending online events, and even talking to sales teams.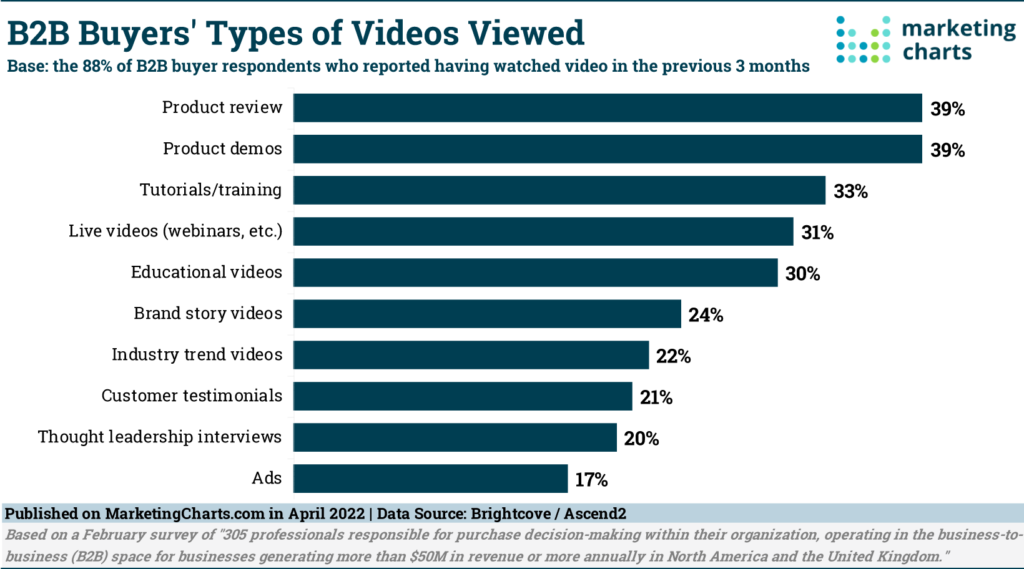 If you're not incorporating video into your lead generation strategy, you're missing out on an opportunity to engage leads. Video prospecting — or sharing personalized video messages with prospects — is growing in popularity in response to this trend and is a great place to start for video-powered lead gen.
Not following up quickly enough
Gone are the days of less-than-24-hour responses. Today, it needs to be in hours — even minutes — to keep leads engaged and happy. If you haven't adopted marketing automation tools to power this type of immediate response, the time is now to make the investment.
Remember: B2B buyers — especially in their initial research stages — aren't attached to any particular solution. They just want to find a provider who can solve their problem. Don't miss out on being your audience's top choice simply because one of your competitors is responding to inquiries faster.
Not scoring leads
Lead generation mistakes don't end once leads are in the pipeline — they still need to be scored and qualified so that companies can prioritize those with the highest potential. Addressing all leads the same way in the order in which they come in is not the best strategy. Instead, automate a lead scoring process (most CRMs can do this for you) that assign value to each lead based on criteria you determine — specific behaviors, attributes, etc. (see the example below).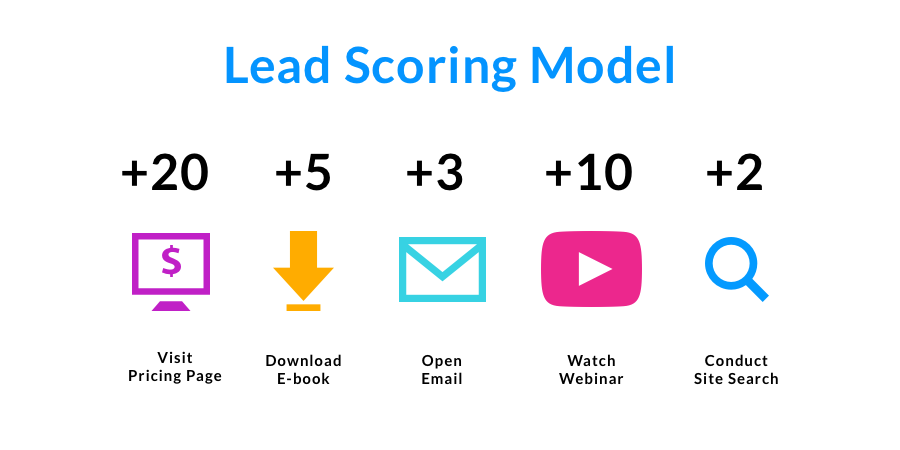 You always want to get to the leads with the highest scores first — they are the ones ready to make a purchase decision now. Others will require different levels of nurturing, and you can funnel them to the right sales process using a qualification strategy (i.e. MQLs still belong to the marketing team while SQLs move right to sales).
Over to You
You can avoid the most common lead generation mistakes and power your pipeline with a strong sales prospecting strategy — one supported by tools and services like the ones we offer at RevBoss.
Our outbound email software and lead generation services are custom-built for startups, marketing agencies. consultancies, and other B2B organizations to help them grow.
Schedule a quick call with us and find out how RevBoss can help you win more clients.