The A to Z Guide to Lead Generation for Digital Marketing Agencies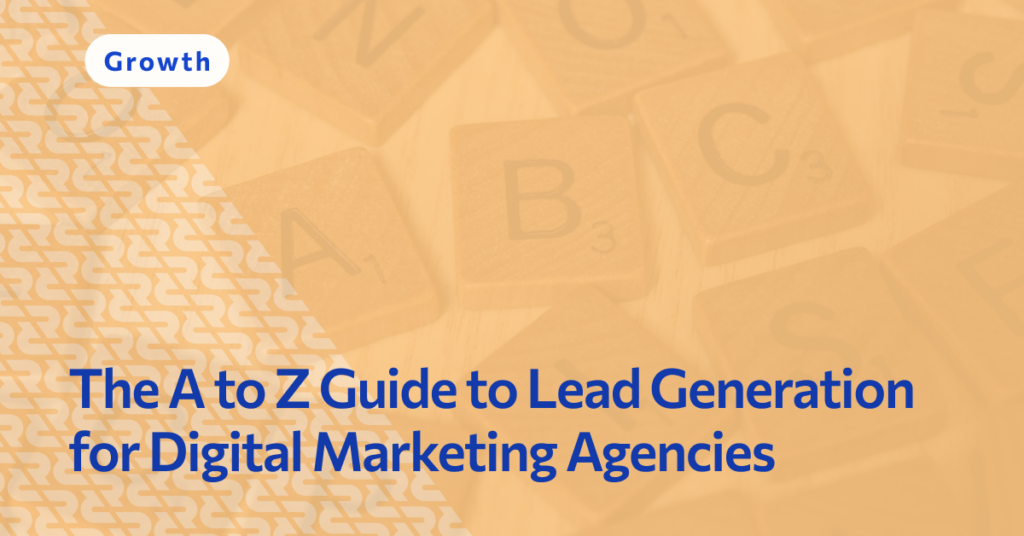 Lead generation for digital marketing agencies is unique from many other B2B organizations — not only are you trying to help your business grow, you're demonstrating to clients how you can help their business grow as well.
Digital marketing agencies are also tasked with a highly-personalized sales process that aligns offerings with client needs and the showcases creative potential throughout.
The takeaway: digital marketing agencies can't settle for a run-of-the-mill approach to lead gen.
In the sections that follow, we'll cover 5 actionable ways to level up lead generation for digital marketing strategies — all while optimizing cost and maximizing ROI.
Quick Takeaways
Content provides an opportunity for digital marketing agencies to showcase expertise and creativity while engaging leads throughout the process.
An ABM strategy targets the highest-potential clients with an individualized approach, and it's especially effective for agencies.
LinkedIn is the best social media platform for B2B lead generation.
Automation capabilities like lead scoring and A/B testing help digital marketing agencies scale their lead gen efforts without sacrificing quality.
Use of video in marketing and sales prospecting is on the rise, and it's a great platform to share creative ideas for potential clients.
First Thing's First: Know Your Customer
One of the most common mistakes digital marketing agencies make is trying to be everything to everyone. While you may have the ability to customize your offerings to some extent, you also can't bend until you break just to earn every available new client.
Further, if you have expertise in a certain area (for example, marketing high-growth startups or boutique B2B firms), you're likely to succeed more by leaning into the client segments you're best at serving.
There are two essential frameworks for defining your target customer: ideal customer profiles (ICPs) and buyer personas. The former describes companies that would benefit most from your offerings, while the latter identifies the decision makers within those organizations.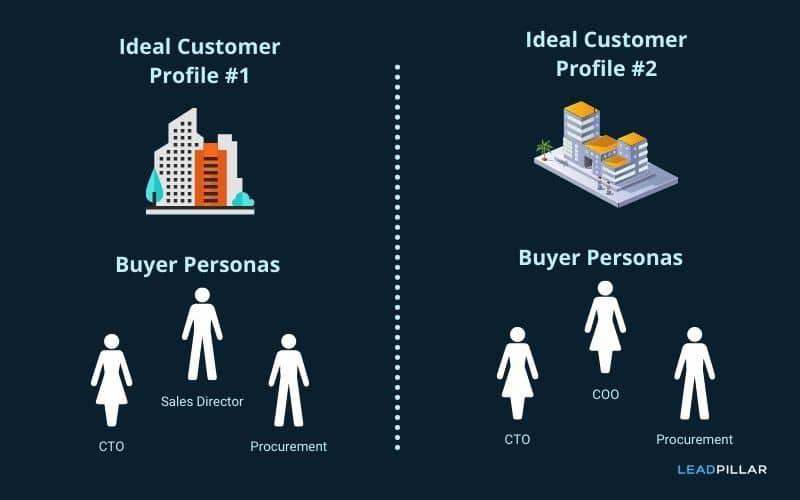 You can have more than one of each (many companies do), but knowing and prioritizing them effectively is a solid starting point for effective lead generation for digital marketing agencies. Then, even once you've identified and begun to pursue them, you can analyze key metrics like customer acquisition cost and customer lifetime value to determine which clients bring in the highest financial ROI.
5 Ways to Optimize Lead Generation for Digital Marketing Agencies
Showcase your content
Content marketing is a high-converting and cost-effective marketing strategy — one that's in just about every company's digital marketing strategy in 2022. We're going to assume that if you're operating a digital marketing agency, you already have a library of great content.
The bigger question, then, is whether or not you're maximizing your content's potential to earn you new leads. Consider this: a staggering 93% of online experiences now begin with search, and buyers are doing most of their research themselves before reaching out to your sales team. To boot, they interact with multiple pieces of content before making a purchase decision.

Without showcasing your content to leads, you're missing out on big revenue opportunities.
Think about how leads make their way to your company — through your website, social media, display ads (these are just a few examples). Then, consider how you can incorporate content across all of those channels (i.e. link to your content in an ad, optimize content for SEO, share it on your social pages).
Finally, thread content throughout your lead follow-up strategy to share high-value, relevant pieces that demonstrate expertise and help leads to choose your company with confidence.
Implement an ABM strategy
Account-based marketing is a strategy that targets the most high-potential clients — those that will bring the most value and revenue to your business. It requires a highly individualized approach that tailors every part of the marketing and lead generation process specifically to that potential client.
ABM aligns with modern B2B buyer expectations for personalization throughout the sales process. It also presents an opportunity to gain a competitive advantage — right now, only 17% of companies have a mature ABM strategy that's actually driving growth.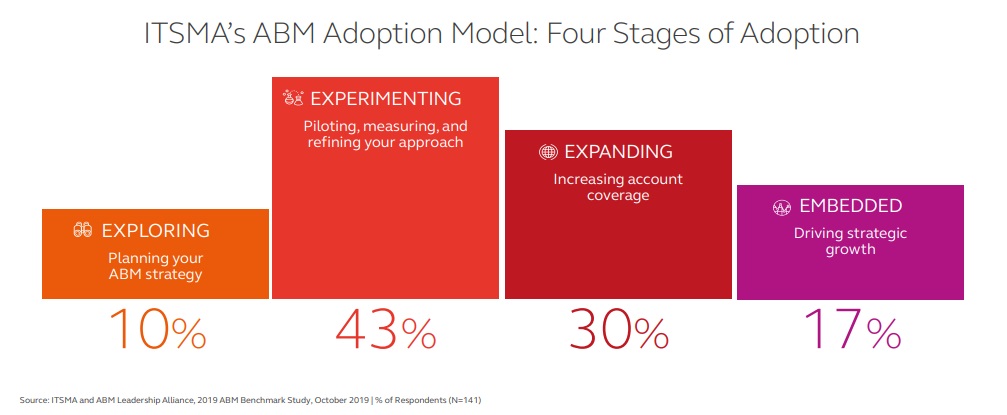 Advertise on LinkedIn
Social selling has taken off in recent years across B2B industries, and nowhere more so than on LinkedIn. LinkedIn boasts lead conversion rates that are 3X higher than other social platforms. It's built specifically for business, so the platform's design and features lend themselves well to lead gen efforts.
Further, you know the people looking at your profile and content on LinkedIn are doing so for the purpose of business. Potential clients are much likelier to search for digital marketing agencies through LinkedIn than they are through platforms like Facebook, Instagram, or Twitter.
Ways to attract leads on LinkedIn include: display ads, actively sharing content, joining groups, general networking, and direct outreach to companies and professionals who fit your ICPs and buyer personas.
Optimize with automation
The most obvious benefit of automation across the board is that it saves companies time and money — and this is true, too, as it relates to lead generation for digital marketing agencies. But those aren't automation's only benefit.
Using sophisticated marketing automation features like A/B testing, automatic reporting, lead scoring, automated social media posting (and more), you can execute your lead generation efforts at scale while adding new strategic support factors like data analytics and personalized messaging.
With nearly 80% of companies using automation for marketing (and thus presumably lead gen), it's also fast-becoming a competitive imperative for companies that want to stand out in a crowded competitive landscape.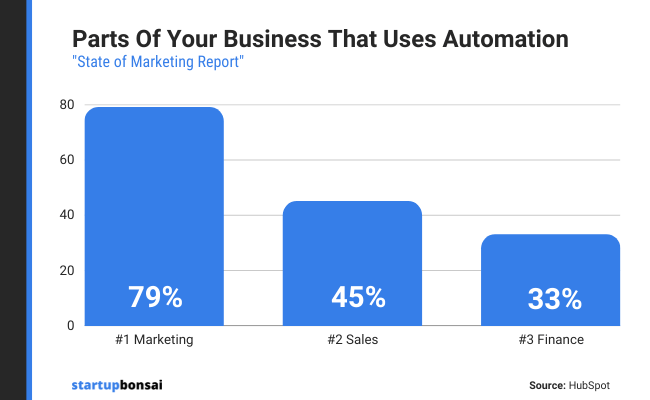 Use video
Uses for video to generate leads is expanding — specifically, video prospecting is on the rise. It's a tactic that involves salespeople creating personalized videos during the prospecting process (usually included in email messages) to catch the attention of leads and show personalized attention to their needs.
Videos have particularly high potential for digital marketing agencies as an opportunity to share creative ideas for clients and get them excited about the potential value your services offer.
Over to You
Effective lead generation for digital marketing agencies starts with targeting the right prospects for your business. Revboss's outbound email software and lead generation services are custom-built for startups, consultancies, marketing agencies, and other B2B organizations.
Schedule a quick call with us and find out how we can help you win more clients.