Video Advertising: Strategy, Platforms and Best Practices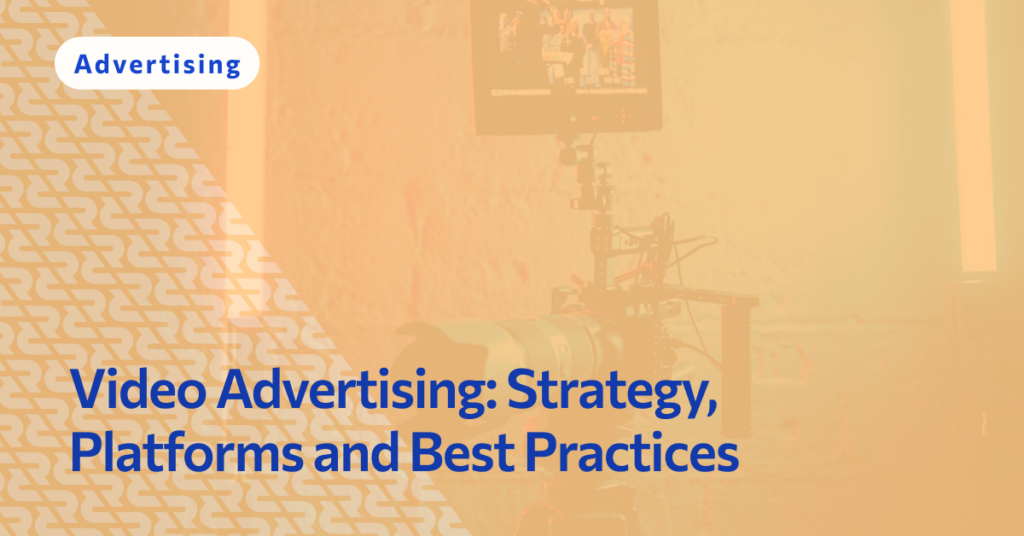 It's a crowded world out there in B2B digital marketing. If you want to generate leads and keep your sales pipeline full, you need an exciting way to grab buyer attention. Video advertising is one of the best ways to do it—it aligns with buyer content preferences and provides you with a direct and engaging way to connect with potential customers.
And today, video advertising platforms make it easier than ever to incorporate it as a seamless, automated part of your larger marketing strategy.
In this guide, we'll cover the essentials to help you get started with video advertising and walk through 7 best practices for launching a stand-out video advertising strategy that wins you new business.
Quick Takeaways
More than 90% of consumers want to see more online videos from brands in 2023, and 98% of companies now use video in their marketing strategies.
Video advertising platforms can help you automate and scale your video strategy.
Best practices to maximize ROI on your video advertising efforts include publishing on multiple channels, experimenting with different video types, prioritizing automation, and tracking KPIs.
The State of Video Advertising in 2023
Video advertising is all the rage across industries in both the B2B and B2C spaces. Research has found that 91% of consumers say they want to see more online videos from brands in 2023.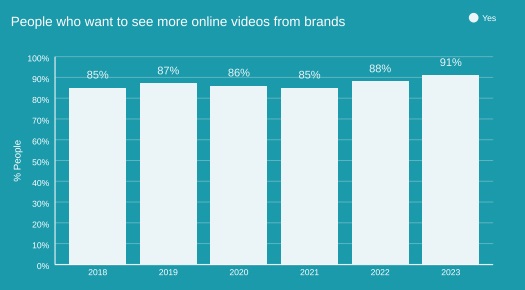 The same survey reported that video is also the most shared type of content—meaning that creating and publishing more video content can boost content amplification and increase your digital marketing reach.
As demand for video has grown, more companies have jumped on board to meet it. Today, a video advertising strategy is becoming a competitive imperative for companies that want to get noticed online and win customers over other providers in their space.
A recent survey of marketers found that a staggering 98% plan to incorporate video into their strategies in 2023. Without video, then, your own digital marketing strategy has a huge gap that may leave you off the lists of your ideal customers.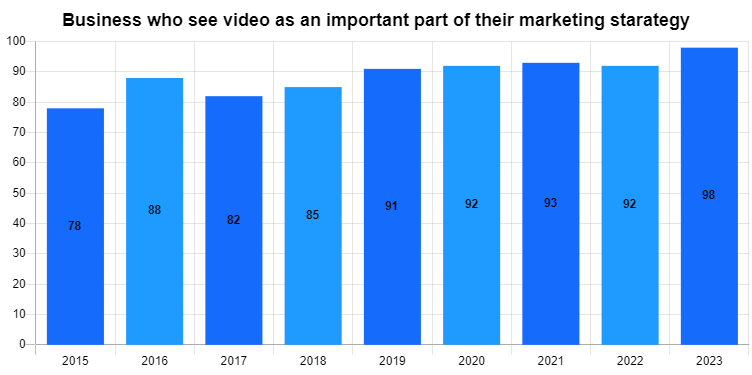 In short: Both businesses and consumers have video at the top of their content preference and priority lists this year. To maintain brand visibility and awareness and meet buyers where they are as they research providers, video advertising must be an active part of your strategy in 2023.
Video Advertising Platforms: What to Know
Video advertising platforms enable businesses to streamline and automate the way they promote products and services through video content. They provide a range of features that are designed to optimize the delivery and performance of video advertisements across various channels and devices.
These include:
Ad Targeting — Define specific demographics, interests, or online behaviors to ensure their videos reach the desired audience
Format Customization — Create engaging video content using templates, design tools, and editing features. Support multiple video formats like in-stream ads (played before, during, or after video content), out-stream ads (standalone videos displayed within text-based content), or social media video ads
Automation — Automate video publishing and leverage capabilities like automated bidding, real-time bidding (RTB), retargeting, and A/B testing to enhance ad performance and drive better results
Performance Analytics — Monitor key metrics like view count, click-through rates, conversions, and engagement levels to better understand the success of campaigns and make informed decisions for optimization
DSP/SSP Integration — Integrate with ad exchanges, demand-side platforms (DSPs), and supply-side platforms (SSPs) to manage their video campaigns across multiple publishers and platforms from a centralized dashboard
Overall, video advertising platforms serve as comprehensive solutions to create, manage, and measure the impact of your video advertising efforts and scale your strategy to
7 Best Practices for Your Video Advertising Strategy
Publish on Multiple Channels
McKinsey research recently uncovered that B2B decision makers use 10+ channels to interact with potential providers during their customer journey. Video advertising-specific research found that companies use a dozen channels to publish video content.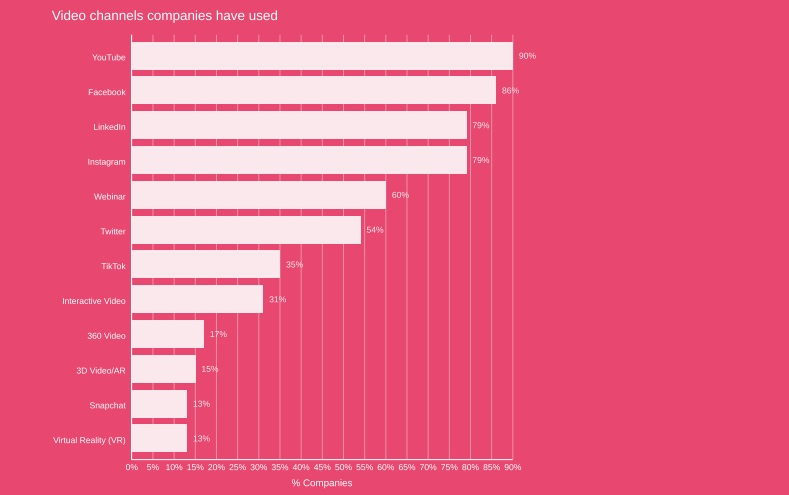 To extend your video advertising reach and ensure you're broadly visible to your target audience, publish your video content across all channels where your buyers are active.
Experiment with Different Video Types
Buyers use both long- and short-form videos to learn about brands and their offerings, and they also engage with different types of videos, including webinars, product explainer videos, social media stories, customer success stories, demos, and more. Creating different types of videos helps meet different buyer needs and better engage them across stages of the pipeline.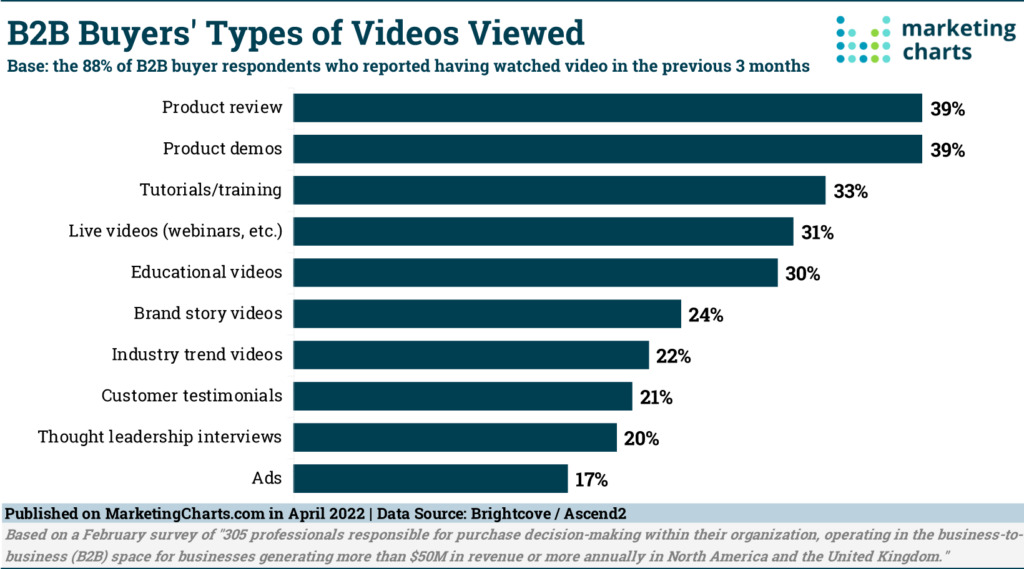 Pursue Real-Time Engagement
Today's B2B buyers are more independent than ever—they typically perform more than half of their due diligence research before ever reaching out to a sales team directly. That means much of their buyer decisions and brand impressions are already established before they ever talk to your sales reps.
In other words: Real-time engagement with potential buyers is harder to come by now than it was in the past.
Video advertising is one effective way to gain more opportunities for real-time interaction with buyers on channels like live webinars or social media videos. You can use this time to answer questions and address concerns, learn more about buyer needs, and cover topics they want to learn about most.
Real-time video engagement also presents an opportunity to connect your audience with important people at your company, like subject matter experts, to showcase your knowledge and thought leadership—two essentials for building buyer confidence and trust.
Maximize ROI with On-Demand Playback
One of the best parts about live video advertising today is that it can be easily repurposed in the form of on-demand playback videos. These videos can be shared across channels like email or social media, and are also top-performing lead magnets when SEO-optimized and promoted on targeted landing pages.
Prioritize Automation + Targeting
Automation achieved through video advertising platforms is a key contributor to your ability to execute your strategy at scale while maintaining a high level of targeting for your audience. This is essential for getting the most relevant content to each of your customer segments—content that motivates them to choose your company and solutions.
Incorporate Video into Prospecting Outreach
Effective prospecting outreach is one of the core components of a strong outbound marketing strategy, and adding video to the equation can help you stand out from competitors contacting the same target customers.
Not only does the inclusion of video alone make a prospecting email stand out, but it can also increase the level of personalization you can achieve in your outreach.
Video prospecting software makes this easy—companies can leverage templates to create videos without extensive video production experience, while also customizing the content and message to each unique recipient.
Here's a great example from Terminus that shows how it's done: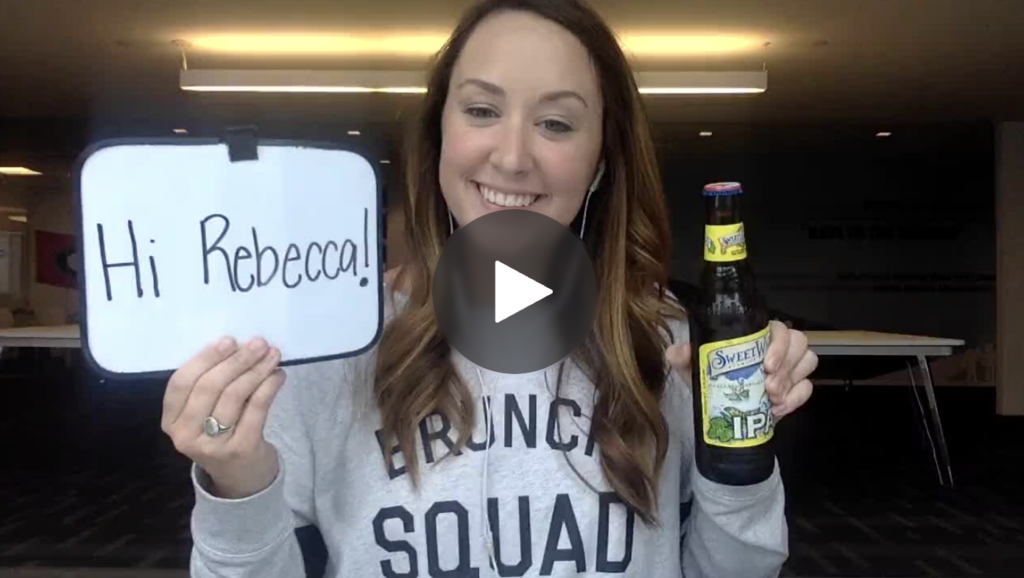 Track KPIs and Optimize Over Time
As with every part of your marketing strategy, video advertising can be optimized over time by tracking important KPIs and using the insights they deliver to improve your approaches. Some of the most important KPIs to track for video advertising performance include view count, completion rate, click-through rate, and engagement metrics like shares, likes, and comments.
Over to You
Video advertising has become an essential component of B2B digital marketing, aligning with buyer preferences and providing a captivating way to engage potential customers. Research has consistently shown growth in both demand for video and the number of companies creating video content to meet this demand.
You can launch an effective video marketing strategy by creating video content and publishing on marketing channels where your target audiences are most active. Investing in a video advertising platform can make the process easier and help you increase the scale and reach of your video content online.
Following best practices like multichannel publishing, creating different types of videos, prioritizing automation and targeting, and tracking important KPIs can help you stand out from competitors and maximize ROI on your video advertising efforts.
If you're ready to leverage video as a bigger part of your outbound strategy, RevBoss can help you do it with confidence. Our outbound email software and lead-gen services are custom-built for startups, consultancies, marketing agencies, and other B2B organizations.
To learn more about how we can help you win new clients, schedule a quick call with us today.