What Is Intent Data and How to Use It to the Fullest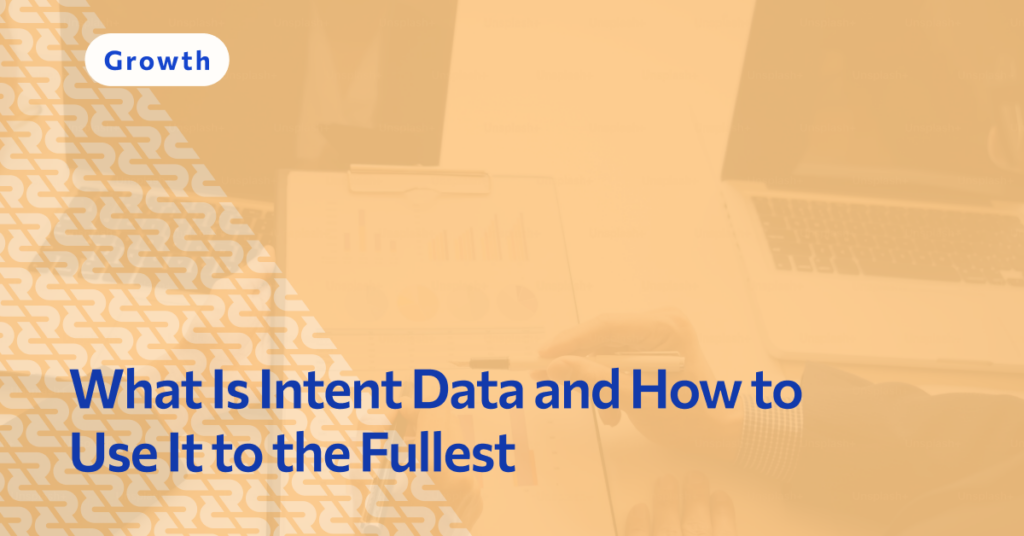 What if you could pinpoint the prospects in your market most ready to buy? Understand their needs using a 360-degree view of their online behavior? With intent data in your arsenal, you can do these things and more.
B2B buyers are becoming more and more independent over time. They're doing more research on their own before ever contacting providers directly, they're more informed about their options, and they approach sales reps already intent on potential solutions that they think align best with their needs.
If you wait for prospects to make their way to you, you're already behind the eight ball (and likely losing customers to competitors without even knowing it).
Intent data puts you back in control, enabling you to pursue prospects at the very moment they show readiness to purchase a solution. In the sections that follow, we'll explore intent data more deeply and walk through 5 actionable ways you can leverage it to strengthen the ROI of your marketing and sales efforts.
Quick Takeaways
Intent data encompasses a wide range of third party sources, including search engines, digital advertisements, third-party websites and more.
70% of B2B businesses are using intent data for sales prospecting.
An intent data platform tool is the most effective way to incorporate intent data into your platform.
Intent data increases marketing and sales ROI by enabling earlier outreach, more targeted list building, and enhanced ABM strategies (among other ways).
What is intent data and why is it important?
Intent data is a type of business intelligence that provides insight about user purchase intent online. It goes beyond what you can uncover from your own website visitor behavior, analyzing a range of online activity from third-party websites, including social media and search engines.
Companies use intent data to find sales prospects interested in buying their solutions. This type of data is especially valuable in today's B2B business environment, in which buyers expect their experiences to be hyper-personalized, and sellers must deliver in order to stay competitive.
Statista research reports several use cases for B2B intent data, but sales prospecting tops the list by a significant margin — today, 70% of businesses are using intent data to find new prospects.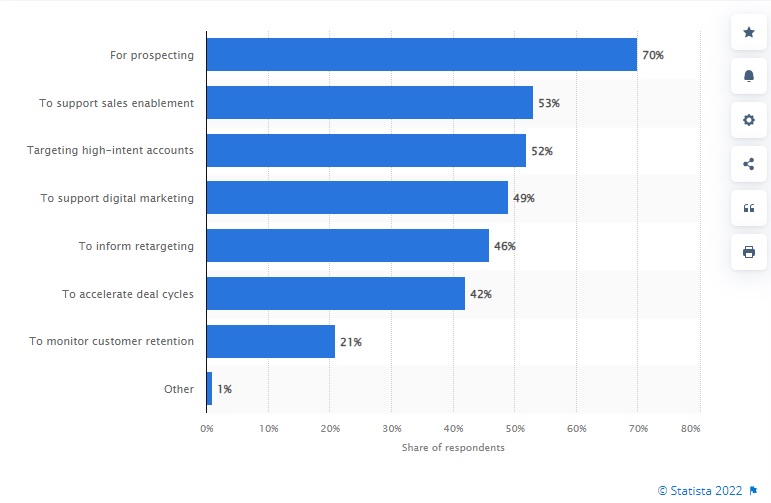 As you can see above, other important ways to leverage intent data include supporting sales enablement and digital marketing, inform retargeting efforts, and accelerate deal cycles (we'll go into more detail on all of these later).
Companies that leverage intent data in these ways to its full potential are able to drive higher marketing and sales ROI, more total revenue, accelerated growth, better retention, and greater client satisfaction — all because they're pursuing the right clients for their business.
How is intent data collected?
The best way to collect intent data is with a third-party vendor platform specifically designed to find you the right prospect information. These platforms use AI-powered algorithms and vast networks of websites, databases, and other sources with which they data-share. They automate the ongoing collection of consumer data and can pinpoint the exact time when a user shows interest in your solutions and/or indicates readiness to buy.
The main difference between intent data platforms and other website analytics tools is that they track user behavior across all sites, channels, and devices that a buyer is using rather than just your own. They're the most effective tool for finding high-potential prospects early in the buyer journey and engaging them in a targeted, personalized way.
How to Use Intent Data to Boost Marketing and Sales ROI
Define your ideal client
But the makeup of your ideal client can evolve and change for many reasons — your offerings may change, or a new use case for your solution may pop up, or a particular industry may start to catch up with the technological learning curve.
These are just some examples, but the point is this: your ideal client profile and buyer personas aren't static descriptions. They're meant to evolve just like every other aspect of doing business today.
Intent data gives you a continual, real-time snapshot of what your potential client base looks like so you can implement more responsive strategies for engaging in-market prospects.
Build targeted prospect outreach lists
With intent data as a resource, you can build prospect outreach lists segmented by intent and align your marketing and sales messaging with each prospect's current stage in the buyer journey. This makes for a better buyer experience and strengthens your pipeline management capabilities.
Rather than casting a wide net with a single sales message and hoping for the best, intent data enables you to meet prospects where they are and provide them with the right information to keep them moving along to the next stage.
Reach out earlier
Gartner reports that B2B buyers spend 50% of their time interacting with third-party sources outside of provider websites during their research process.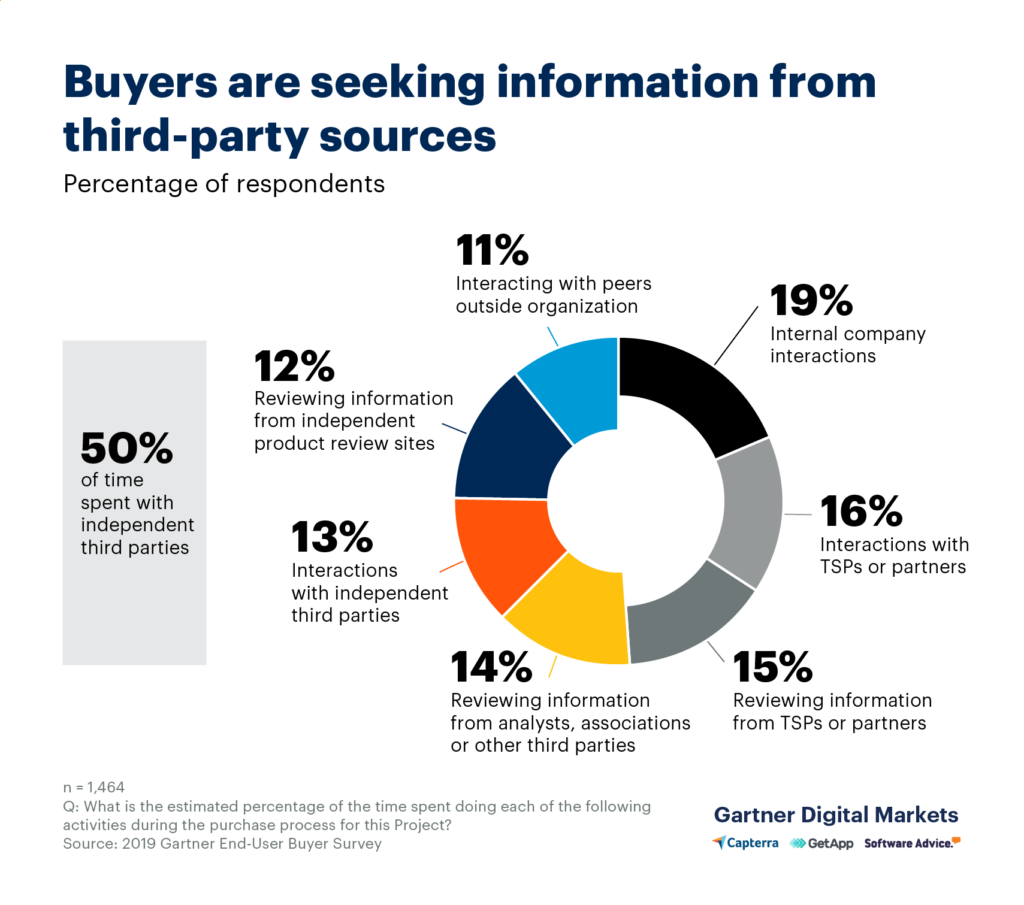 Using an intent data platform, you can continuously identify buyers showing interest in your brand through third-party sources and proactively reach out to them to begin the sales process. This earlier outreach could be the thing that gives you an advantage over your top competitors.
Enhance your ABM strategy
Intent data can make your account-based marketing (ABM) marketing strategy more effective by helping you uncover the highest-potential accounts in-market for your solutions, providing important prospect information you can use to personalize your outreach, and enabling you to align sales messaging with prospect pain points based on the content they've engaged with.
There's no way of totally getting around the time-intensive nature of an ABM strategy. That said, automating it with a data-driven approach is key to balancing necessary levels of personalization with ABM pipeline volume.
Personalize messaging
Our inboxes are all inundated with brand communications, and as you probably know from experience, the ones that catch your attention with a bit of personalization are the ones that get your engagement.
Personalization in B2B marketing and sales doesn't have to be complicated in order to be impactful. A simple mention of your prospect's company name or the action that brought them to your attention (i.e. If you're searching for solutions to XYZ problem…" can go a long way.
Intent data provides these critical pieces of information so you can earn higher ROI from your outreach efforts.
Discover new customer segments
Intent data drives growth by uncovering customer segments you may not have been aware of otherwise. No matter how comprehensive and accurate your ideal client profiles are, there's a chance you may be missing potential buyers that could benefit from your solution.
Intent data eliminates these gaps, identifying all types of prospects that show interest in your company so that you can be responsive in real-time and include them in future marketing and sales initiatives.
Over to You
Ready to level up your sales prospecting strategy? RevBoss's outbound email software and lead generation services are custom-built for startups, consultancies, marketing agencies, and other B2B organizations.
Schedule a quick call with us and find out how we can help you win more clients.