EBOOK
The Complete Guide to B2B Agency Growth
5 Strategies to Achieve Your Growth Objectives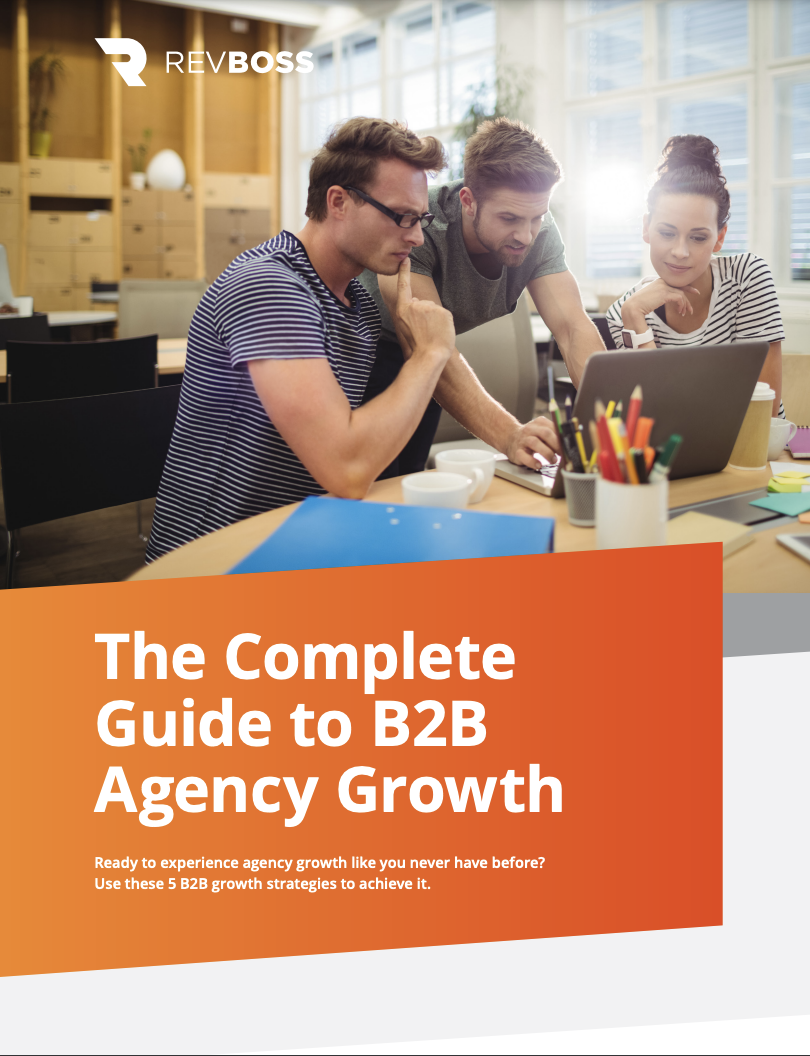 No matter how amazing your core business is (and how much your clients love you for it), you can't survive in today's business environment with the standard, passive growth strategy built on word-of-mouth and referrals.
Instead, future successful agencies will be focused on growth as a core function.
This ebooks outlines five key areas any agency should focus on to drive growth in the near future.
Get Your Free Copy Today