Prospects Galore for eCommerce Tech Agency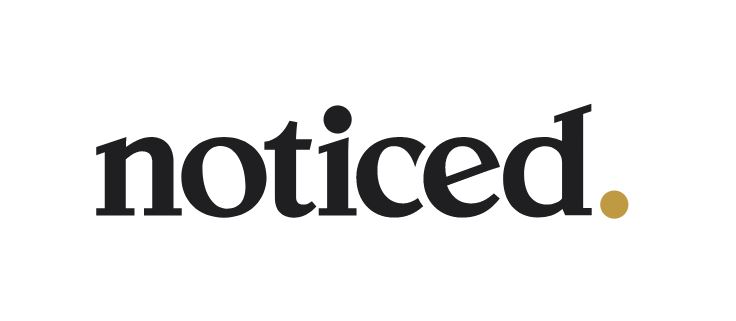 It's one thing to set up shop online. It's quite another to attract customers who make purchases and return for more.
Noticed is an agency that helps online retailers boost sales through website redesign, optimization, and search engine and social marketing. Noticed works with ecommerce platforms including Shopify, Klaviyo, and Workarea to address the business growth needs of online fashion, home, health and wellness, and food and beverage retailers.
Challenge
Noticed, a fast growing Philadelphia based business with 30 employees, had gotten a lot of business through partner referrals. It was time to take more control of the sales prospecting process.
Micah Levy, Director of Growth Marketing at Noticed, tried a variety of outbound prospecting solutions, but had not gotten the traction he expected. He did his research and discovered RevBoss.
Solution
"RevBoss is by far the best," said Micah. "They're incredibly responsive, and an overall terrific partner." RevBoss supplied a load of leads, and Micah was impressed with the high quality of prospects.
"RevBoss took the time to learn about our sales process," said Micah. "It's important to note that our business is a two way street. When we get prospects, we want to ensure we're the right fit for them, and they for us. That strategy allows for longer term partnerships because we are setting up for success on the first day."
Result
You can't make this stuff up. Thanks to RevBoss, it's raining leads at Noticed. Hundreds of responses poured in, and in a matter of months, RevBoss delivered nearly 200 qualified prospects.
The highly effective messaging campaigns designed by the RevBoss team have yielded open rates as high as 63%, producing an average of 25 highly qualified leads per month in 2019 across a variety of targets and programs. Aggregate lead conversion rate across all campaigns to date is a very healthy of 2.2%, nicely outpacing the 1% target benchmark.
"RevBoss is the key to the puzzle," said Micah. "We've grown by leaps and bounds over the last 24 months. Our sales team is growing quickly, and the business is growing quickly." RevBoss helped Noticed close many major deals, and represents hundreds of thousands of dollars in new revenue.
Micah heartily recommends RevBoss for any company looking to grow quickly. He credits the team with incredible responsiveness, and feels that overall, "RevBoss is a terrific partner."