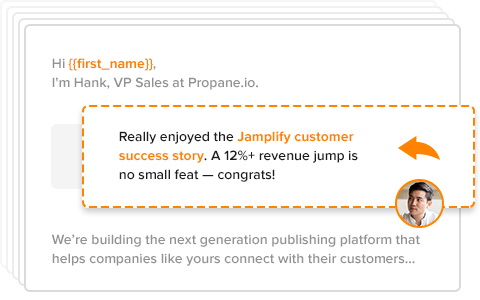 Account Based Campaigns
Activate new relationships from your wishlist and extend existing customer relationships with targeted account-based campaigns
Scalable, Effective Process
We've developed (and continue to iterate) an account based prospecting process that works well and can scale to dozens of target accounts. You only need to provide a few simple inputs — our team and software will do the rest..
Personalized Messaging
Higher value targets require more thoughtful messaging and we're able to deliver. We work with our clients to put together messaging plans that rely on internal references (people, projects, and changes) to open new doors with key accounts.
Dramatic Results
Account based sales prospecting campaigns work and they're often dramatically more effective than "traditional" industry or job-title based campaigns. Account based campaigns that we build for our clients frequently achieve at 5%+ lead conversion rate versus a 1% to 2% conversion rate for other campaigns.
Trusted By Great Companies
Get Started
We work with amazing clients around the world and we're good at what we do.
Let's chat -- we'd love to help out if we can.
Get Started