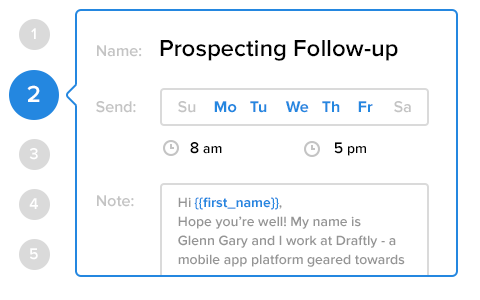 Managed Service
World class* B2B lead generation starting at $3200 per month. *Seriously -- we're really good at this. :)
Get Sales Prospecting As A Service
Your US-based RevBoss account manager design your strategy, craft custom messaging, source prospects and build your sales pipeline for you — all powered by the RevBoss platform.
Easy On-Boarding & Quick Start
After getting a bit of direction from you — target prospect segments, messaging points, and workflow input — our team will have you up and running in 2 to 3 weeks.
Learn As You Go
Our goal is to create a repeatable sales prospecting program that creates a steady stream of activity for your sales team. Our process can help you accelerate learning, explore new markets, and close more deals.
Trusted By Great Companies
Get Started
We work with amazing clients around the world and we're good at what we do.
Let's chat -- we'd love to help out if we can.
Get Started