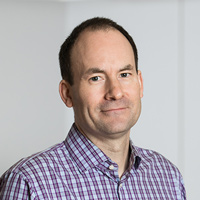 RevBoss has been a great for us -- the lead quality has been very good and the unit economics are on par with our other growth channels.
— Jeb Banner, CEO, Boardable
Start-Ups
Don't waste time trying to "figure out" outbound. RevBoss will build your sales prospecting channel and help you find traction faster.
Start-ups have to get 1,000 done and done right.  Let RevBoss take a huge task off your plate and build your outbound sales engine.

Bootstrapped or funded, you can work with RevBoss to build and scale an outbound sales program without hiring.  We'll have you up and running in 2 to 3 weeks — which is faster, cheaper, and less risky than recruiting, hiring, and training your own sales prospecting team.
Our technology integrates with over 750 applications, so we blend effortlessly into your CRM and sales process.  This ensures data quality and transparency from lead generation to close.  And it means no new software to buy and no new software to learn.
We know that cash is cash for start-ups, so we're happy to put together a short-term pilot program that helps you find your next customer.
Trusted By Great Companies
Get Started
We work with amazing clients around the world and we're good at what we do.
Let's chat -- we'd love to help out if we can.
Get Started