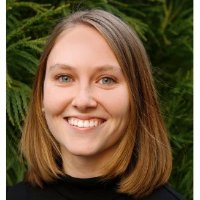 "RevBoss immediately understood our agency and built a program that has been incredibly consistent. We're getting high quality meetings with global brands and we're winning new business.
— Lisa Braziel, VP Strategy, Ignite Social Media
Marketing Agencies
Stop waiting for referrals and break the feast/famine cycle. Proactively grow your business development pipeline with outbound sales prospecting.
Too many marketing agencies are stuck in the feast or famine business development cycle, passively waiting on referrals and inbound inquiries.  RevBoss helps marketing agencies break out of this rut and generate new business opportunities through automated prospecting and RevBoss-sourced leads.
Personalized, account-based campaigns dig deep into the brands and organizations on your new client wishlist.  Expand existing accounts by leveraging your existing contacts and experience with the client in a highly-targeted internal campaign.
Waiting on referrals and banking on word-of-mouth leads to an unpredictable pipeline. Increase your chances of "right-time, right-place" with a broader reach of contacts and more consistent communications.
Trusted By Great Companies
Get Started
We work with amazing clients around the world and we're good at what we do.
Let's chat -- we'd love to help out if we can.
Get Started